Today's horoscope: Free daily horoscope for Tuesday, June 21, 2022
Get those Tuesday thoughts in order with some cosmic inspiration from your daily horoscope and find balance in everything you do!
Your free horoscope on Tuesday, June 21, 2022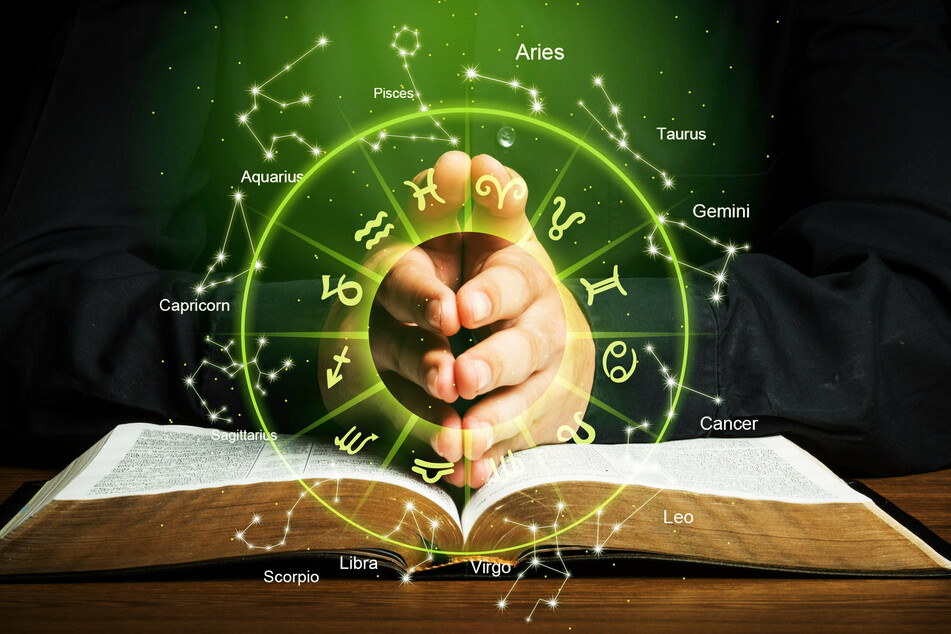 Aries, Taurus, Gemini, Cancer, Leo, Virgo, Libra, Scorpio, Sagittarius, Capricorn, Aquarius, or Pisces:
Each star sign may have its own tendencies and character quirks, but no choices are predetermined. The future is always in your own unique two hands.
We could all use some directions when reaching crossroads, though. The daily horoscope is here to point you in the right direction by reconnecting you to the cosmic energies shaping our passions.
Learn from the past, take charge of the present, and everything else will fall into place.
Tuesday sees doors opening for some star signs in business, while others will find their attentions drawn to affairs of the heart.
Read on and find out what challenges and opportunities you'll be faced with today.
Aries horoscope: March 21 - April 19
Your good nose for business deals is opening up new and very bright financial horizons. Don't sweat the occasional mood swing, emotional ups and downs are normal and a sign of a rich inner life.
Taurus horoscope: April 20 - May 20
Well-adjusted couples will feel their hearts beating in sync these days. Joy and sorrows are shared and the mutual understanding feels completely effortless. Don't shun changes, they can have a net benefit in the long run.
Gemini horoscope: May 21 - June 20
You prefer to go your own way, but as soon as things get tricky, you tend to disappear. Nothing will come easy to you in the upcoming period, so don't put pressure on yourself to immediately succeed in love or at work. Learn how to take the losses along with the wins.
Cancer horoscope: June 21 - July 22
Give your partner some time and space away from your bustling social life. Bad nutrition tends to have a negative domino effect, so address the root of the problem.
Leo horoscope: July 23 - August 22
Problems tend to lose their scary appearance as soon as you stop avoiding them. It's a good time to put your plans into action. Venus makes you immensely charming, so you have the pull factor on your side.
Virgo horoscope: August 23 - September 22
You're born to lead others and take on responsibilities that many would shy away from. Don't always involve yourself in all the drama, your addiction to gossip will have consequences!
Libra horoscope: September 23 - October 22
Body and soul are calling for some pampering. Take some time for yourself before you charge in trying to settle big personal disagreements.
Scorpio horoscope: October 23 - November 21
Your mysterious and mercurial ways are baffling to your partner, but also part of your charm. Only those who are willing to rise above their limitations will find the recognition you crave.
Sagittarius horoscope: November 22 - December 21
Singles with be faced with a fateful decision. Ignore friction among your colleagues, it's not your business.
Capricorn horoscope: December 22 - January 19
Things are getting livelier and there are plenty of opportunities to show your spontaneous side. That's exactly what you've been waiting for. Don't rest on your laurels financially, you're not out of the woods yet.
Aquarius horoscope: January 20 - February 18
Enjoy life and indulge in some fun. You have time to recharge your batteries and come to terms with your feelings. Balance is key before you take on the big challenges facing you at work.
Pisces horoscope: February 19 - March 20
You're not exactly thinking logically, but that intensely human approach is what makes you well-liked. Openings in business abound, all you have to do is pick whatever favors you most. Everything is running like clockwork in all areas of life.
Cover photo: 123Rf/olegdudko