Today's horoscope: Free daily horoscope for Wednesday, August 24, 2022
Are you full of energy, or is stress in your professional or personal life getting you down? Check out your daily horoscope for Wednesday, August 24, to get the right advice for your life situation.
Your free horoscope on Wednesday, August 24, 2022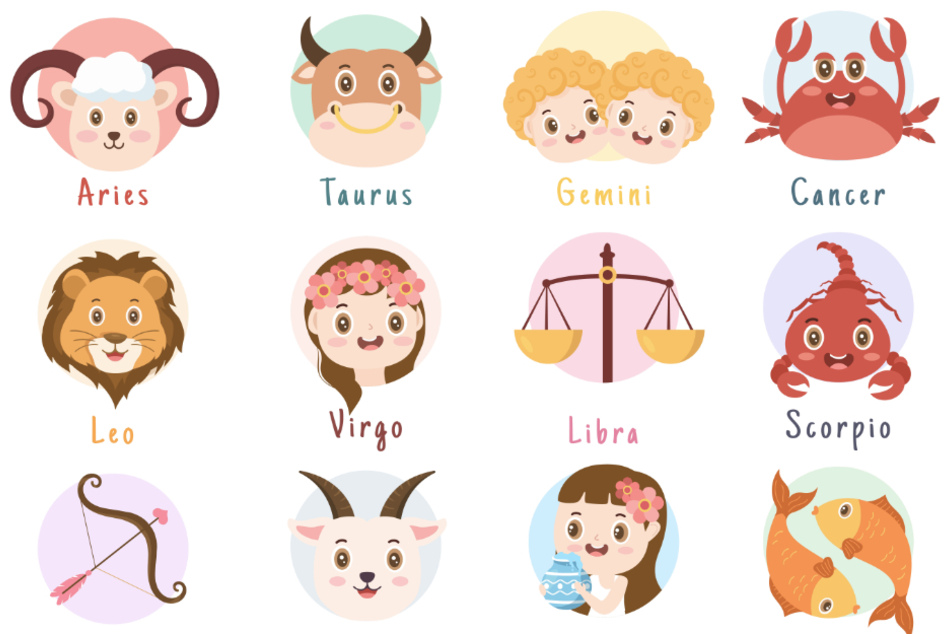 Every positive change you want to achieve in life takes effort to overcome the inner and outer obstacles.

That much is true whether you want to improve your diet, let go of stress at work, or be more intentional about time spent with family and friends.
The daily horoscope for Wednesday can help you lead the best version of your life.
All Zodiac signs, Aries, Pisces, Libra, Aquarius, Cancer, Taurus, Leo, Gemini, Scorpio, Sagittarius, Virgo, and Capricorn, can get important astrological tips to help them on their journey.
Observing the stars and the vast universe can reveal what surprises fate has in store for you.
Aries horoscope: March 21 - April 19
Your decisiveness is noticed and appreciated at work. Your private life is a little more worrying. Sometimes temporary separations can work wonders.
Taurus horoscope: April 20 - May 20
You seek recognition by always trying to fit in. This won't work in the long run. Sometimes standing out can be an advantage. Your partner has seen through you, and now all that matters is finding the way forward.
Gemini horoscope: May 21 - June 20
It may tempt you to get into arguments, but that is definitely not good in the long run. Your communication skills will shine in the coming days. Stay calm and objective during negotiations, and you're sure to be successful.
Cancer horoscope: June 21 - July 22
Sometimes you need to consider others' feelings and take a chill pill. Let your creative juices flow right now, and you'll find it pays off.
Leo horoscope: July 23 - August 22
You may have a tendency to get carried away by your feelings and forget the facts. Don't always let yourself get backed into a corner in the workplace!
Virgo horoscope: August 23 - September 22
Your attitude towards others is open and honest, which helps you make new acquaintances. As delicious as lavish food can be, it's dangerous in excess. Resist temptation, and think of your health.
Libra horoscope: September 23 - October 22
It should be a warning sign if your sweetheart never seems to have time for you. Even if you don't feel like work and commitment, you should at least fulfill your important family duties.
Scorpio horoscope: October 23 - November 21
You are feeling confident and full of energy and should take time to enjoy yourself. Meet with friends to listen to music and dance! Your talents and rhetorical skills are admired.
Sagittarius horoscope: November 22 - December 21
Take time to think and reflect. Your cloudy thoughts are casting shadows over your entire family life.
Capricorn horoscope: December 22 - January 19
If your sweetheart neglects you, you could go astray. Your friends will be enthusiastic about one of your ideas.
Aquarius horoscope: January 20 - February 18
Take stock of your plans and make the changes you need to achieve your goals. You will get support from all sides. Your opinions aren't right every time, so don't always dig your heels in.
Pisces horoscope: February 19 - March 20
You are in top shape. Stay active! A time full of opportunities awaits you if you adapt to the circumstances. This will not be easy for you, since you usually want to determine everything yourself.
Cover photo: 123RF/denayunebgt