Today's horoscope: Free daily horoscope for Wednesday, July 20, 2022
Today's a great time to reassess your goals and get back on track. Check out the daily horoscope and get the astronews you need to seize the day.
Your free horoscope on Wednesday, July 20, 2022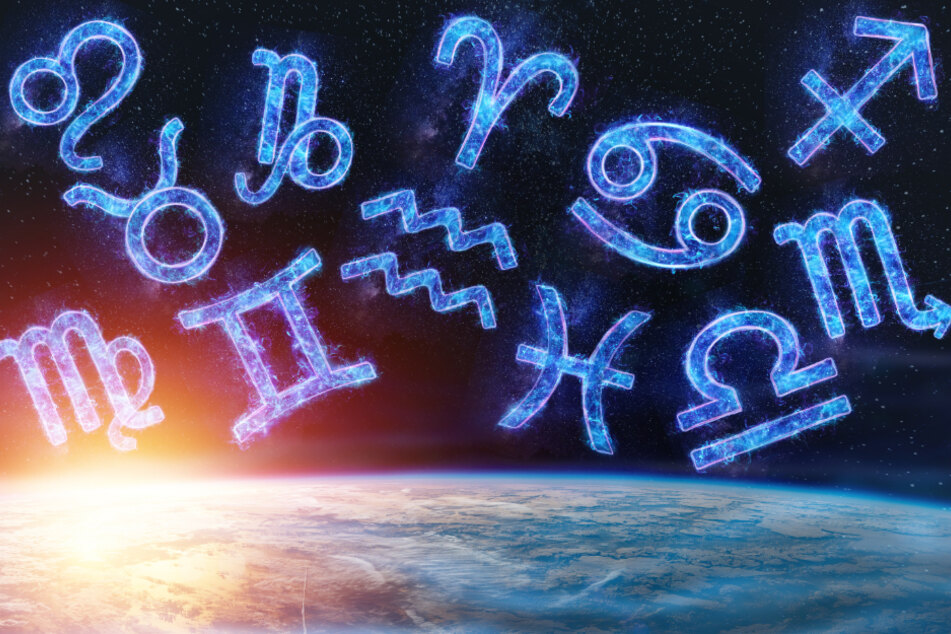 According to astrology, the current positions of the stars and planets send all kinds of vibes our way. Sometimes these energies will motivate you to change, and other times they'll make you want to crawl and hide away.
This Wednesday is the moon's last day in Aries before it moves into Taurus. You may be able to see your problems in a new, more grown-up kind of way. It's a good time to take stock of where you are and what you want.
That said, Uranus is forming a semi-square with Venus, and many of us will be feeling a bit fickle. You might want to follow your every wild crazy whim and do something different, like cleanse your system.
Regardless if you're a Capricorn, Aquarius, Pisces, Aries, Taurus, Gemini, Cancer, Leo, Virgo, Libra, Scorpio, or Sagittarius, the daily horoscope is here to help you make sense of the celestial energies.
What are you waiting for? Get the astrological advice you need to make the best of today.
Aries horoscope: March 21 - April 19
You have to fall in love completely to have it fill both your heart and soul. Try to connect with old friends.

Taurus horoscope: April 20 - May 20
Things are about to get a little more comfortable, and your stress level is going down. Go out for a walk and enjoy the sun and some greenery. Money-wise, you're about to get some help, and some of your other difficulties will work themselves out.

Gemini horoscope: May 21 - June 20
You know how to make others shake in their boots with fear. Some of your relationships seem to be teetering. You can't control every situation; sometimes you have to wait and see if things will get back on track.

Cancer horoscope: June 21 - July 22
Work-wise, you can't do more than the minimum. Take a bit of time to catch your breath. You'll get back on track in no time. An interesting job opportunity might come your way; consider it.

Leo horoscope: July 23 - August 22
You know where to apply pressure and what to focus on to achieve your goals. Be open about what you want and expect from your partner. You can't expect them to be able to read your mind.

Virgo horoscope: August 23 - September 22
Your partner thinks you're both contradictory and super attractive. You've got this, Virgo. Walk with confidence and success is certain.

Libra horoscope: September 23 - October 22
Don't let one random comment make you slink back into your shell and hide. Take a beat; you're alright. Neglecting that body of yours is never a good idea.

Scorpio horoscope: October 23 - November 21
Your gleeful mood is contagious. It's a great time to socialize, but it isn't the time to indulge on fatty foods and sweets. After all, it was your idea to focus on getting healthy.

Sagittarius horoscope: November 22 - December 21
If you're attached, then you shouldn't go a flirting. But if you're on the market for love, then all you need to do is express that desire. Remember to think before you take any rash actions.

Capricorn horoscope: December 22 - January 19
Sometimes you think it's adorable when someone takes a decision off your hands. Take stock of your goals and set your priorities privately.

Aquarius horoscope: January 20 - February 18
Only flirt in earnest when you mean it, Aquarius; otherwise you're giving someone false hope. Authenticity is always the way to go. Try not to spend more than you bring in.

Pisces horoscope: February 19 - March 20
After a hard day's work, you deserve a break. Do something refreshing to recharge. Exciting times! Your financial worries have flown right out the window.

Cover photo: 123RF/markoaliaksandr