Today's horoscope: Free daily horoscope for Wednesday, July 6, 2022
Is it time for your star sign to rise up? What kind of goals should you be focused on right now, social or personal? The free horoscope can help you figure out where to concentrate your powers.

Your free horoscope on Wednesday, June 6, 2022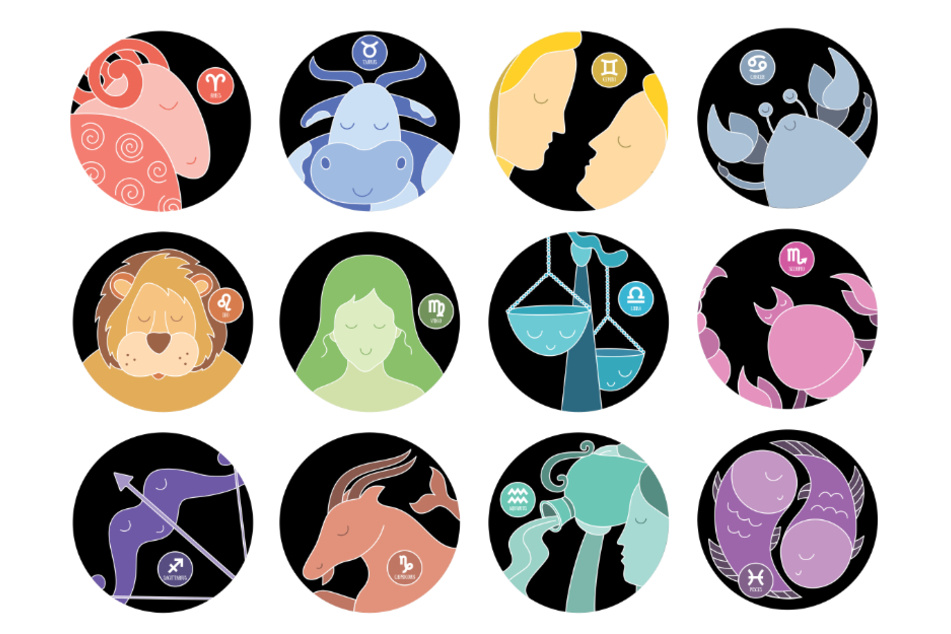 Astrology can be a source of light in a chaotic world. Your daily horoscope has helpful support and advice for both the little and big things in life.

Today's horoscope for Wednesday, July 6, 2022, might be what you need to turn that frown into a determined smirk. Are you ready to add a pinch of attitude?
The stars are in a great position for all the star signs to get together and chat with friends. It doesn't matter what you gab about, connection abounds.
Virgo, Libra, Taurus, Aquarius, Scorpio, Leo, Gemini, Aries, Pisces, Capricorn, Sagittarius, and Cancer signs may feel the Moon's gravity pulling at them to create more balance. That's because the moon is in Libra. The celestial vibes are pushing for harmony.
Try to take a moment in the middle of the school or work week to ask yourself: how can you find or create more peace? Let the horoscope help you divine the best course of action for you – regardless of your star sign.
Aries horoscope: March 21 - April 19
Making new friends and connections is hard, but stay true to you. Not every new group is worth the effort. Stay cool at work. Right now, routine is your best bud, and spontaneous plans can wreck your work flow.

Taurus horoscope: April 20 - May 20
You feel deeply, which is why you know how to be tender. Don't dwell on the dark stuff. Find the light and fun instead. Trust your intuition; you know where to go.

Gemini horoscope: May 21 - June 20
You're more extraverted than you've been in a while, and the people around you are here for it. Someone in particular is very excited. Get ready for a surprise; a little joy will do you good.

Cancer horoscope: June 21 - July 22
You're a bundle of energy. Try working out or at least running around the block to shake off some of that excess. It's always a good idea to put some money aside; it'll come in handy later.

Leo horoscope: July 23 - August 22
Ask yourself if you're holding back and who you want to prove something to. Want to reach your goals? Take all the chances.

Virgo horoscope: August 23 - September 22
You're about to have breakthroughs at work and in love. Let this success wash over you and teach you something new. The more initiative you take, the sexier you are to your sweetheart.

Libra horoscope: September 23 - October 22
What you need to focus on is connection. Cultivate trust and faith. Wash your hands; catching a cold right now won't do you any good.

Scorpio horoscope: October 23 - November 21
You're in good shape, so enjoy it. Let the moon stir your imagination. Allow yourself to daydream and drift. Put any questions aside for a bit. Quick decisions can be problematic. Listen to your friends.

Sagittarius horoscope: November 22 - December 21
Don't let those disputes become endless; settle them. Be mindful of the details when signing contracts. Cupid has you in his sights. Love and happiness are sure to follow his strike.

Capricorn horoscope: December 22 - January 19
Take a sec to check in with yourself. Are you doing what you need to stay healthy? One little whisper wakes your need for passion.

Aquarius horoscope: January 20 - February 18
Only what you're willing to let go will come back to you. Now is the time to make that big change.
Pisces horoscope: February 19 - March 20
Your partner may not be the reason for your unhappiness. Take time to think but also make those decisions; otherwise people will decide for you.

Cover photo: 123RF/vectorstockillustrator