Today's horoscope: Free daily horoscope for Wednesday, March 22, 2023
Are you buzzing with energy, or could you use a motivational boost? Let the stars and planets shape your mood with some inspirational advice from the daily horoscope for Wednesday, March 22!
Your free horoscope on Wednesday, March 22, 2023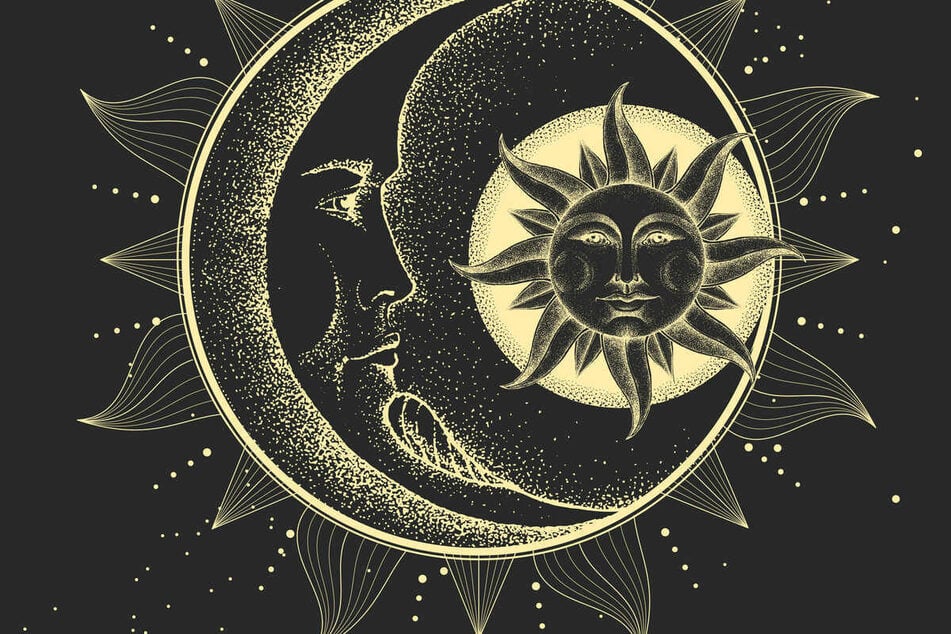 Aries, Taurus, Gemini, Cancer, Leo, Virgo, Libra, Scorpio, Sagittarius, Capricorn, Aquarius, and Pisces: Hump Day can be a grind, but if you've got a spring in your step, all zodiac signs can thrive!
With the Moon still in Aries, the flame of passion burns brightly and lights the way to more ambitious endeavors.
Look to the future with more courage, confidence, and creativity – you'll find that the day holds much potential to be tapped into.
Your horoscope for March 22 has the raw resources that you can mold into whatever shape you're looking for in love, at work, and everything in between!
Astrology is the key that helps unlock every door, so step over the threshold.
Aries horoscope: March 21 - April 19
If you find it hard to stay fit, find a workout buddy to help motivate you. Enjoyment is a crucial part of any activity. Don't put yourself out there too much in the service of others, you won't always be thanked.
Taurus horoscope: April 20 - May 20
You're always on the move and ready to take on new responsibilities. Recovery is all about the right attitude, so find a way to stay positive, Taurus!
Gemini horoscope: May 21 - June 20
Now is not so much a time for action as it is for deep self-reflection. Just don't sink into world-weariness – the sun will help strengthen your vitality and energy, make sure you get plenty of exposure. Big developments in love are possible if you take risks.
Cancer horoscope: June 21 - July 22
Beware of know-it-alls in your friend circle. The only person you have anything to prove to is yourself. Trying to please all of the people, all of the time, is an unnecessary drain on your strengths in the long run.
Leo horoscope: July 23 - August 22
Your health is stable and robust. Keep it up! You demand reliability and loyalty from your partner, but are you truly capable of giving what you get, Leo?
Virgo horoscope: August 23 - September 22
That mountain of work will only be cleared through teamwork. There's no need to rush into anything, stay calm and composed. Time is on your side.
Libra horoscope: September 23 - October 22
You're interested in seduction and turning on that Libra charm. Professional success will come by itself as long as you're patient. Your assertiveness and lust of life speak for themselves.
Scorpio horoscope: October 23 - November 21
Be in the moment with friends and family, Scorpio! People are fascinated by you and appreciate your qualities. You're overexerting yourself at work, and burnout is looming on the horizon. Allow yourself some more rest.
Sagittarius horoscope: November 22 - December 21
The next few weeks have a lot to offer. A lucky planetary movement provides great chances for success and enjoyment. But remember, you're not only one who matters, loved ones also have expectations of you.
Capricorn horoscope: December 22 - January 19
If you feel overwhelmed by your workload, don't stay quiet – speak out, Capricorn! Clear communication is something you need to improve in all areas of life.
Aquarius horoscope: January 20 - February 18
If you hesitate much longer, the ship will sail without you. Find your balance, only then can you be a reliable support for others.
Pisces horoscope: February 19 - March 20
Whether you spend your time with friends, on vacation, or working on pet projects, fun is the common denominator. Just remember to also enjoy the fruits of your labor and actually appreciate what you've achieved.
Cover photo: 123RF/annbozhko