Today's horoscope: free horoscope for December 29, 2020
If you want happiness and love to determine your future, then take your destiny into your own hands. The daily horoscope for December 29 will serve as your spirtual guide.
Your free horoscope for Tuesday, December 29, 2020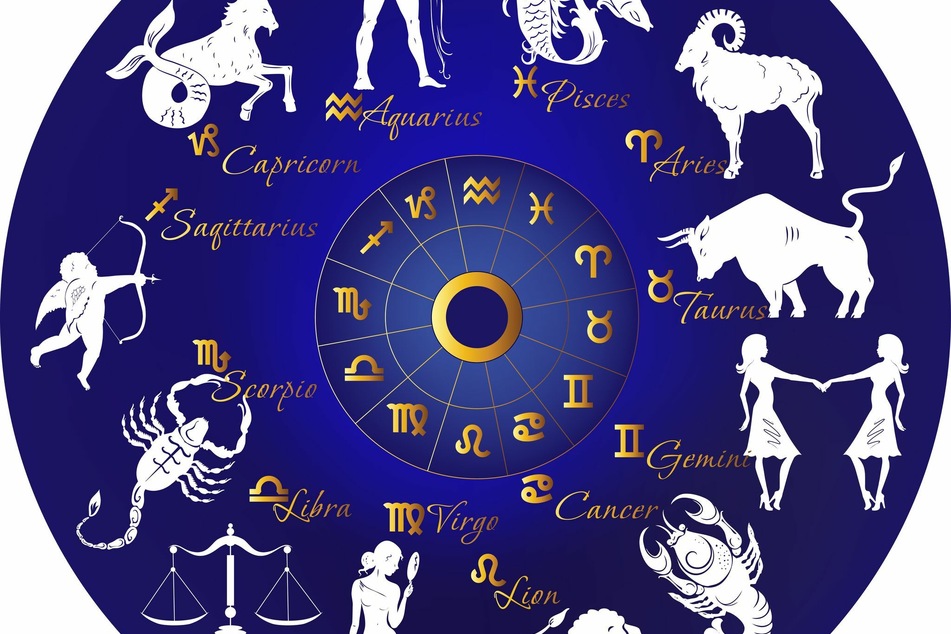 Those who wander far and wide may look to the firmament for answers. If you are one of those who seek advice, simply consult the stars and planets.
Knowledgeable astrologers interpret what the stars have to say and share their secrets with you in the daily horoscope for all the star signs:
Aries, Taurus, Gemini, Cancer, Leo, Virgo, Libra, Scorpio, Sagittarius, Capricorn, Aquarius, or Pisces.
Today's horoscope will help you figure out why you're in a bad mood right now, why you can't seem to see the positive, or why you're not feeling very well. It has the astrological hints you need for your soul life and health. And the stars can help you in your love life, tell you about your chances of success with flirting, and make sense of what's going on in your professional life.
Use the energies of the moons and stars! All the star signs can find cosmic support here.
Aries horoscope: March 21 - April 19
There is a positive financial surprise in store for you. You are still lethargic and powerless and would prefer to curl up in a hole. Be honest and you'll feel better.
Taurus horoscope: April 20 - May 20
You're very tense, so try to do something nice for yourself. Create a nice and cozy atmosphere for yourself and a special someone. The rest will happen by itself. Enjoy it.
Gemini horoscope: May 21 - June 20
You're in shape, and you feel good and strong. It makes you feel confident and brave. This positive change will make your work routine easier. But more sleep would do you a lot of good.
Cancer horoscope: June 21 - July 22
It's time to rekindle old friendships. After a fight with your partner, you'll be back in each other's arms in no time. Don't worry about sleepless nights anymore.
Leo horoscope: July 23 - August 22
You may unexpectedly get a big financial boost. Seize the opportunity to clear the air and make a fresh start.
Virgo horoscope: August 23 - September 22
You have a good understanding of the people around you. Now it's just a matter of finding the right words. There will be ups and downs in your active phases, but also moments when you'll wish you were on the couch instead. That makes things quite tough.
Libra horoscope: September 23 - October 22
Don't let yourself be guided by current trends and fashions, even if they promise short-term success. Is there still something on your mind? Then don't drag it around with you any longer. Be brave and solve the problem, and then you'll feel better.
Scorpio horoscope: October 23 - November 21
Do not be put off by exaggerated offers and supposedly surefire advice. Trust your common sense. One discussion controls your love life at the moment. Let things go – they won't change anything.
Sagittarius horoscope: November 22 - December 21
Your partner appreciates your emotions, tenderness, and devotion very much. Take your time today and enjoy these beautiful feelings. If the balance is a bit off, it may be a sign of trouble. Be more careful about finances in particular.
Capricorn horoscope: December 22 - January 19
You have a great sense of humor and quick wit. The magic of love wraps around you like a delicate veil.
Aquarius horoscope: January 20 - February 18
You're finally inspired by new plans and have the courage to do what you've always wanted to do. Don't let yourself be dissuaded. Your diligence and reliability will help you advance a lot in your career. People will take notice of you, Aquarius.
Pisces horoscope: February 19 - March 20
If you enjoy the beautiful and pleasant things now, you will feel more relaxed and well-balanced mentally, and consequently also physically. To put your career boost into motion, you'll have to face conflicts.
Cover photo: 123RF/olaola