Today's horoscope: Free horoscope for Sunday, April 17, 2022
What does this Sunday have in store for you? Is it some one-on-one time with yourself on the cards or is today all about family ? Check out the daily horoscope to make the most of your star sign's astrological vibes!

Your free horoscope on Sunday, April 17, 2022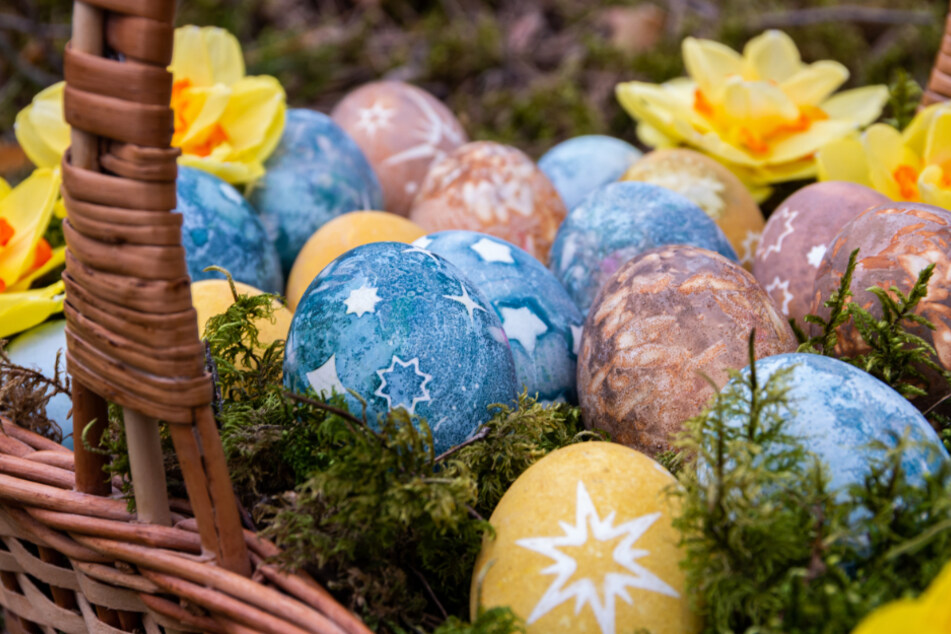 For many star signs, this Sunday is all about going with the flow.
Maybe you're hoping luck is on your side in an egg hunt or it's some much-needed downtime that's favored.
Aries, Taurus, Gemini, Capricorn, Aquarius, Pisces, Sagittarius, Scorpio, Libra, Cancer, Leo, or Virgo – the astrological forecast can help you decide what to put your energy in.
Connecting to the cosmic energies out there is key. It's a great time for reflection, and you can already start thinking of turning those ideas into action.
Some star signs may have found a new, more open side to themselves, and this might make them less resistant to Cupid's arrows. Others could benefit from staying solo for a while longer.
Love, success, and balance are the daily horoscope's remit, so take a dive into the future with astrology on your side!
Aries horoscope: March 21 - April 19
Don't dish out the shade if you can't take the backlash. Consider striving for harmony instead.

Taurus horoscope: April 20 - May 20
You are sending really mixed romantic signals, Taurus. They don't make it easy for people who want to get close to you. Uncross your wires, and you get the cuddles you crave.

Gemini horoscope: May 21 - June 20
You know how to make everything work for you. Debating big ideas is your jam right now. Wield your words with care and you will be able to convince anyone that you're right.

Cancer horoscope: June 21 - July 22
There is tension at home, stay out of the way. Failed relationships can leave a lot of scars, but that doesn't mean you should swear off relationships or love forever.

Leo horoscope: July 23 - August 22
Just make that on last little change and things will start going your way. Leo, do you know who your real friends are?

Virgo horoscope: August 23 - September 22
One foot in front of the other right now, Virgo, you are way out of balance. But your community has your back, and you can let your true emotions show.

Libra horoscope: September 23 - October 22
Flirting is so hot and heavy that you feel like your heart just might skip a beat. Don't fret making a wrong turn, it might take you toward unexpected success.

Scorpio horoscope: October 23 - November 21
Even when your nervousness shows, your intelligence and charm shines bright. Get ready, the next few days are all about discussions and mental sparring!

Sagittarius horoscope: November 22 - December 21
In most situations, a diplomatic response will get you further than a stubborn one. Realistic goals are best right now, so set bars you can reach.

Capricorn horoscope: December 22 - January 19
Understanding and generosity is a prerequisite for being a good friend. You're getting closer to your long-term goals in all areas of life. Pat yourself on the back, you are doing great.

Aquarius horoscope: January 20 - February 18
You're popular because you work and play well with others. This is a good thing, especially for your chances in love. Get ready to get swept off your feet by lust.

Pisces horoscope: February 19 - March 20
Take a good look around, there is a real honest love out there for you. Ambitious goals can be met with dogged concentration and perseverance. Hold on to your composure.

Cover photo: 123RF/oskaritio