Austin City Council zeros in on homeless encampment sites and "bridge" shelters
Austin, Texas - The Austin City Council named two publicly-owned hotels that will be used to house the homeless by the end of the month, and provided a shortened lost of possible encampment sites as phase three of Proposition B looms near.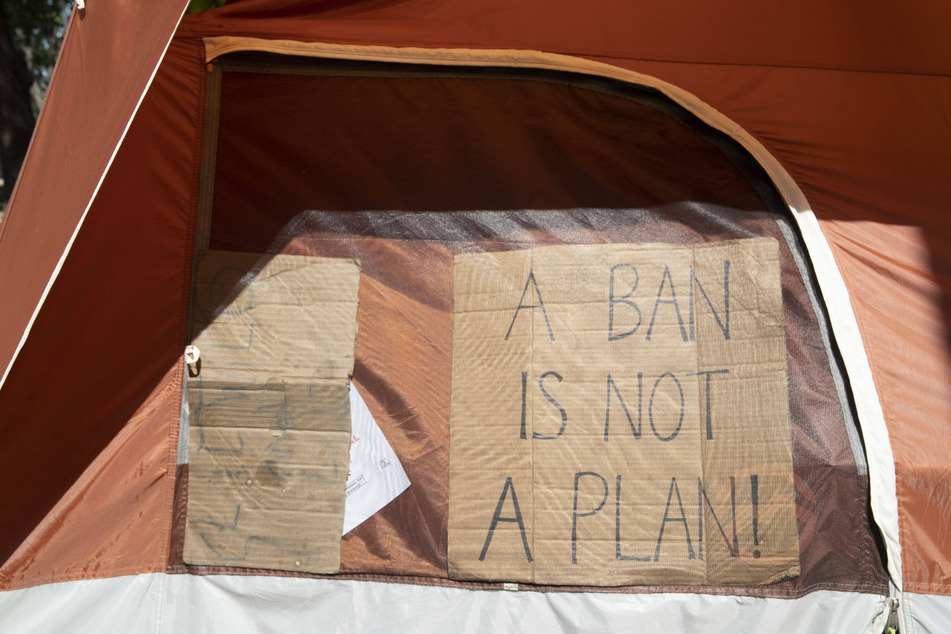 What once started as a list of 45 possible encampment sites has been narrowed down to two, according to a memo written by Dianna Grey, the city's homeless strategy officer.
The memo states two sites were identified that met all the criteria laid out by the Austin City Council. Neither of the two sites are currently being used as homeless encampments. It would cost an estimated $3 million annually to run both sites.
City officials also revealed their plans to convert a rundown, city-owned Days Inn hotel just blocks from the University of Texas campus into a "bridge" shelter for the homeless. Bridge shelters offer temporary and transitional housing for those trying to escape the grips of homelessness as they seek out permanent housing.
During the Covid-19 pandemic, the hotel served as a ProLodge shelter, which was used to house those infected with Covid-19.

Running this bridge shelter would cost the city an estimated $4.2 million a year, which will be taken out of the $106.7 million that was granted to the city through the American Rescue Plan. It is set to open in August.
City officials are also eying possible parking lot sites for homeless who seek shelter in their cars rather than tents. The criteria laid out in Grey's memo states the lot must have at least 50 spaces and good lighting.
The annual cost of running a parking lot site is about $80,000, which would cover the costs of on-site restrooms, hand-washing stations, and security.
The rush to find housing solutions for the displaced homeless has intensified as phase three of proposition B is set to begin on Monday, July 12; allowing law enforcement officers to ticket and/or arrest those camping or laying in prohibited areas.
Cover photo: IMAGO / ZUMA Wire