California couple bake up a wonderful idea for Christmas
Suisun City, California – This Suisun City couple turned their home into a giant gingerbread house – with recycled materials!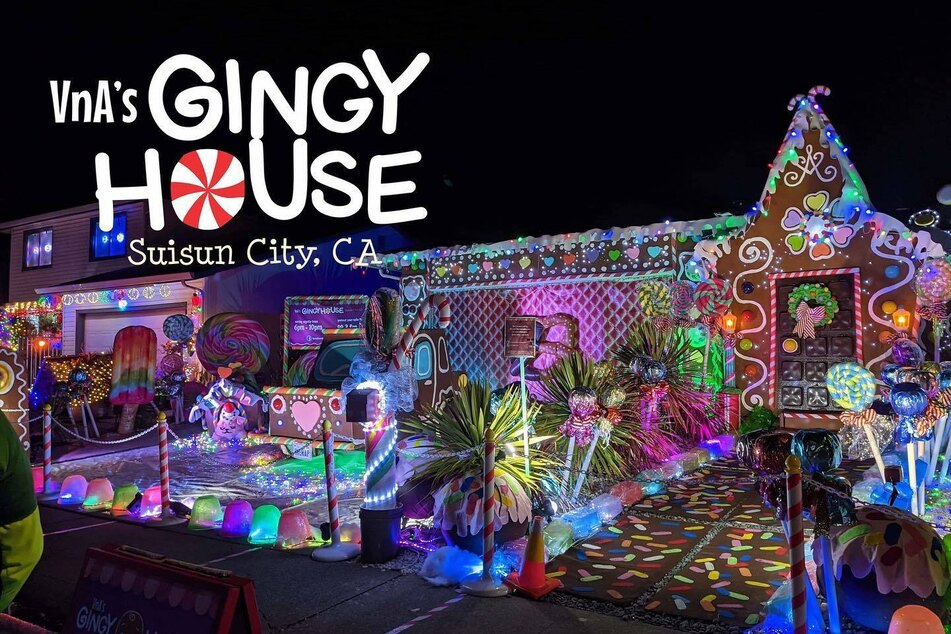 For the last three years, Vince Tanciongco and Aaron Sencil have been decking out their home for the holidays in the most spectacular way possible. The couple started the Christmas tradition as a way to make the season extra special for their nieces and nephews.
Vince and Aaron's attention to detail is incredible, but what's even better is the decorations are made out of recycled materials.
Aaron told ABC7, "When we thought about what things we had lying around the house, instead of throwing things into the garbage or recycling bins let's see if we can turn it into art."

It takes Vince, Aaron, and helpers a full two months to create the gingerbread house, which is unveiled on December 1 each year.
In line with local social-distancing guidelines, visitors can make reservations on Facebook to take photos in front of the house. The couple also takes "dough-nations" on their GoFundMe page to help cover the costs of sound, lighting, the snow machine, and other expenses.

The two also collaborated with Legendary Letters, California's "Official Office of Magical Mail," to set up a post box for children to drop off letters to Santa Claus. 100 lucky kids will receive hand-written responses from Santa.
Describing their winter wonderland, Aaron said, "You don't even feel like you are in California. You are in a magical, whimsical dream land. This is a way of bringing out the inner child and inner magic that everyone has and deserves around this time of year."
Cover photo: Screenshot/Facebook/VnA's Gingy House