Man buys bowl for $35 and sells it for 20,000 times the price!
New York, New York - Last year, a man bought a blue and white floral bowl from a flea market. It turned out to be the best $35 he's ever spent!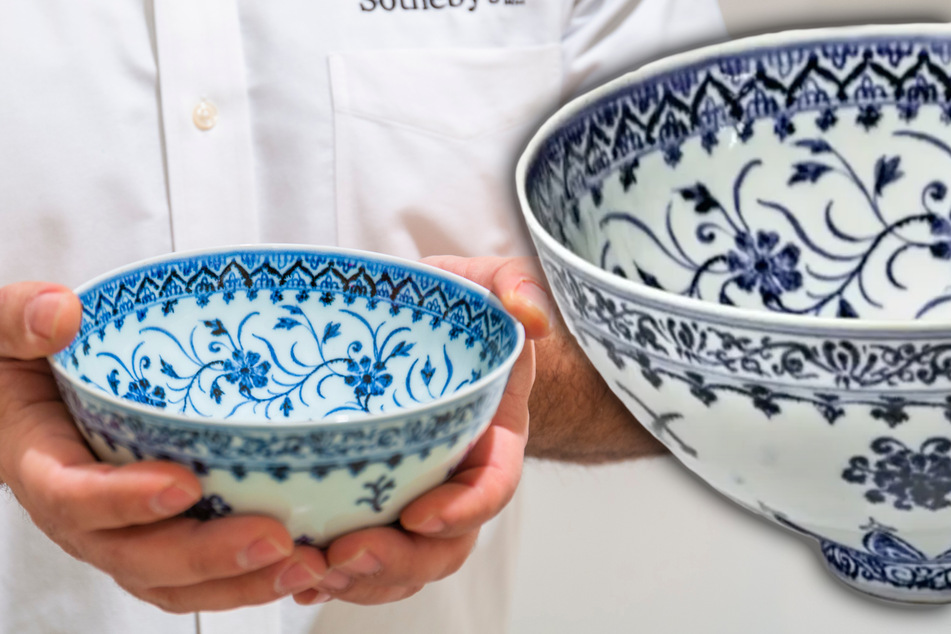 The bowl turned out to be a valuable Chinese antique, fetching more than $720,000 at a New York auction.
According to the Sotheby's auction house, the bowl was purchased at a flea market in Connecticut last year.
However, rather than eating from it, the man had it tested by experts at the auction house, who came to the conclusion that it was an extremely rare Chinese Ming dynasty bowl, dating back to sometime between the 14th-17th century.
Only six other bowls of this kind have been discovered, and the majority are housed in prestigious museums around the world.
The piece sold for $721,800 at an auction on Wednesday, far above an initial estimate of $500,000 and more than 20,000 times what it had cost at the flea market.
What a lucky guy!
The moral of the story? Keep your eyes peeled when you next visit a flea market or garage sale!
Cover photo: Montage: Screenshot/Twitter/Sothebys & YouTube/Screenshot/Sotheby's