Man orders a beer, bar owner can hardly believe his luck
Cleveland, Ohio – It sounds like the plot of a Hollywood script: A customer walks into a bar, orders a drink, and leaves a tip so generous that it basically saves the establishment.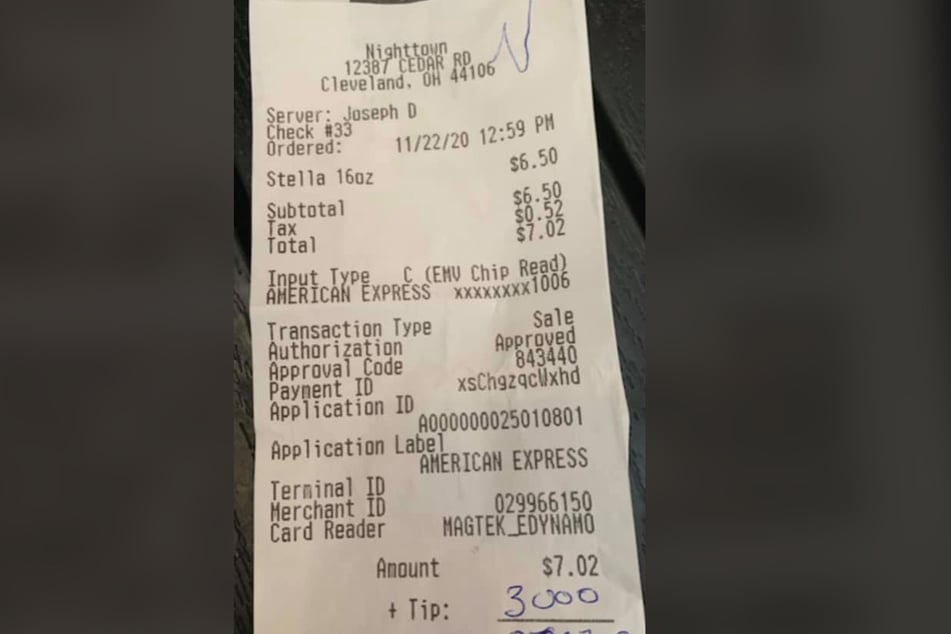 Brendan Ring is the owner of Nighttown, a jazz club in Cleveland. Like many others in the food and drink industry, he was badly affected by the coronavirus pandemic and had to close his bar due to rising infection rates in Ohio.

Ring broke the sad news on his Facebook page and appealed to friends and customers to observe general hygiene measures during these "hard times."
But on Nighttown's last day before lockdown, Ring got a very special customer. The man ordered a $7 beer. Instead of leaving a 20% tip, he left the owner with $3,000 to share with the waitstaff.
See you at the reopening!
Ring was completely speechless. At first, he was sure that the customer had made a mistake and ran after him to make sure. But the man said that there was no mistake and that they would see each other again when Nighttown reopened.
The owner could hardly believe his luck and posted the receipt to Facebook, thanking his benefactor.
This incredibly generous donation should make it possible for Nighttown to survive the current lockdown. And it's fair to say the legendary customer is eagerly expected back for the reopening.
Who knows, maybe the next beer will be on the house.
Cover photo: Screenshot/Facebook/Brendan Ring