Zelensky shares emotional video message to mark WWII anniversary
Kyiv, Ukraine - In an emotional video address from the heavily damaged Kyiv suburb of Borodyanka, Ukrainian President Volodymyr Zelensky drew parallels between the German invasion in World War II and the current Russian invasion.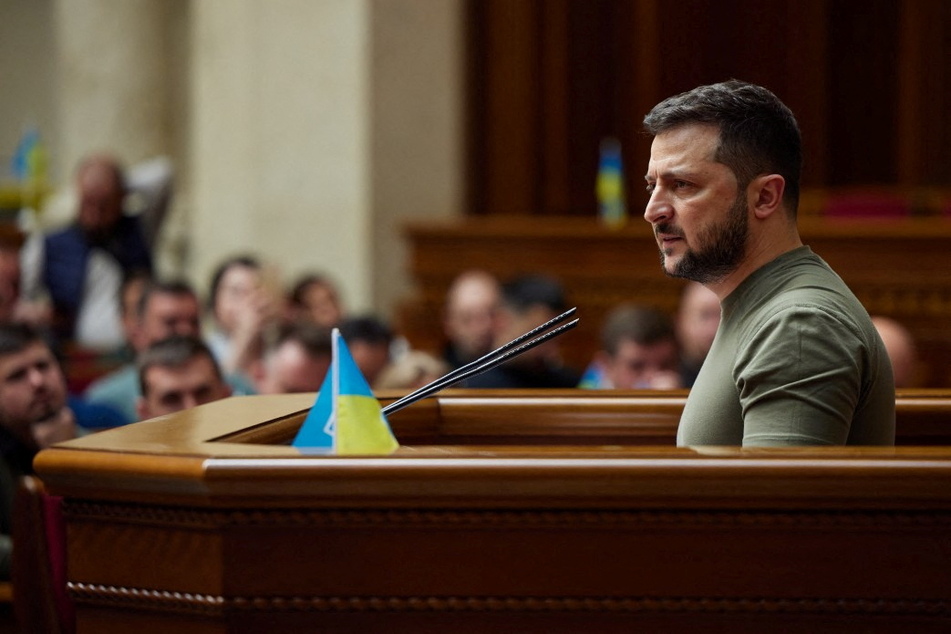 "A bloody reconstruction of Nazism was organized in Ukraine," Zelensky said of the Russian attack on Ukraine in a black-and-white video shown in front of the rubble of an apartment building.
"A fanatical repetition of this regime. Its ideas, actions, words and symbols. Maniacal detailed reproduction of its atrocities and 'alibi,' which allegedly give an evil sacred purpose."
He accused the Russian leadership of cutting out the "never again" from the anti-war slogan with the launch of its attack on February 24 and replacing it with the slogan "We can repeat."
Since the beginning of the invasion, the Russians have repeated many Nazi atrocities, albeit under different slogans, he said.
On the commemoration day for the end of World War II on May 8, Zelensky recalled the contribution of the Ukrainian people to the victory of the anti-Hitler coalition.
The country suffered from bombardments, mass shootings and occupation, lost people in concentration camps and gas chambers, as prisoners of war and in forced labor, but still won in the end.
Proof of this is the destroyed Werewolf bunker of Adolf Hitler near the Ukrainian city of Vinnytsia. This shows that evil cannot escape its responsibility or "hide in the bunker," he said, alluding to Russian President Vladimir Putin, whom critics have repeatedly accused since the beginning of the war of taking the precaution of staying in a secret safe place.
Cover photo: REUTERS