Are you using the right amount of toothpaste? This dentist's TikTok video has the answer
Malaysia - Have you ever wondered how much toothpaste you should squeeze out on your toothbrush? Plenty of people have, and they made this dentist's TikTok video go viral. His answer might surprise you.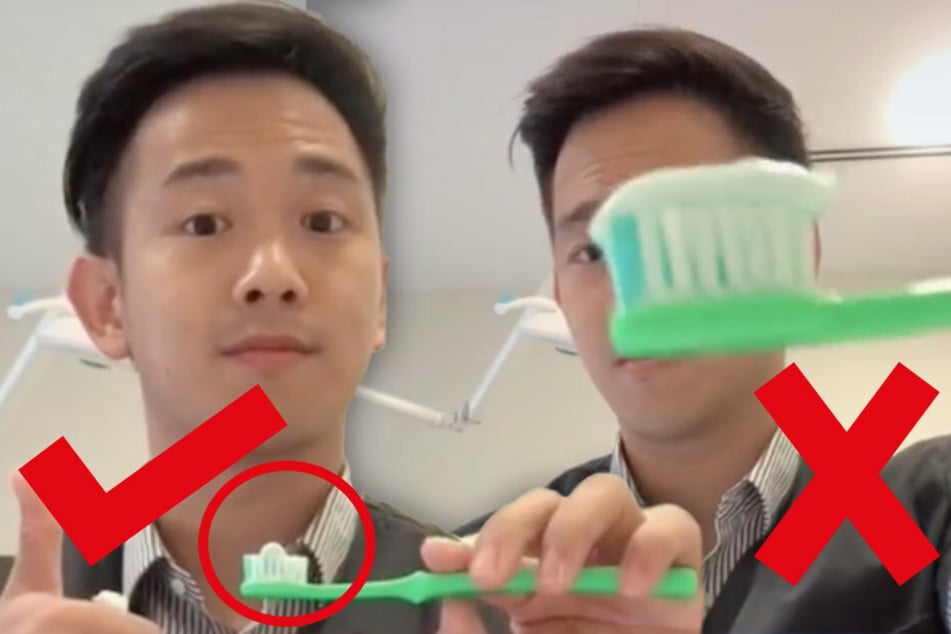 It's often true that less is more and this certainly applies to brushing your teeth. Squirting out industrial amounts of toothpaste, as many of us do, is actually no good. 

At least that's what Dr. Gao, a dentist from Malaysia, says. The young man has a rare talent at making oral hygiene entertaining with well-produced and informative TikTok videos.
One clip in particular captured the internet's attention, as it addresses one of the most common mistakes people make.
In it, Dr. Gao starts off by smears the entire surface of a toothbrush with the toothpaste, which should be familiar from commercials, immediately tells users that it's "way too much". The correct quantity is actually quite small – for children under 3, one tiny drop is enough; for anyone older than that, a pea-sized blob does the job.
This isn't just about cutting down on toothpaste expenses. Too much of the stuff can be harmful, especially for children. If the toothpaste contains a lot of fluoride, using a large amount can lead to fluorosis.
This condition causes tooth stains and it can also lead to the painful erosion of the enamel surface. That means learning to brush properly is very important for kids.
Dr. Gao posts his videos on TikTok and Instagram
The Malasyan dentist went viral
Dr. Gao's tips have brought him a lot of fame and his toothpaste video has been viewed over 6 million times so far. 
He has plenty of other interesting lessons to share on his TikTok and Instagram profiles.
Cover photo: TikTok/Screenshot/Bildmontage/doctorgao