Kim Jong Un boards armored train back to North Korea after wrapping up Russia trip
Artyom, Russia - North Korean ruler Kim Jong Un has ended his visit to the Russian Far East by boarding his armored train in the city of Artyom, located north of the port of Vladivostok, and embarking on the long trip home, state-run media in Russia reported on Sunday.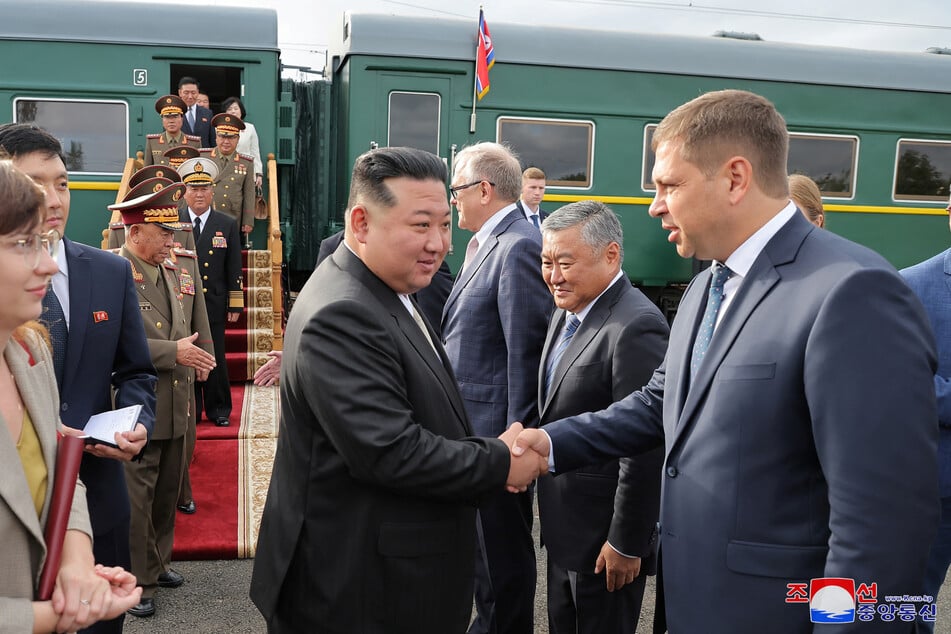 Video showed Kim being seen off with the national anthems of both North Korea and Russia. From the Artyom station it is about 155 miles south to the border.

Kim very rarely leaves North Korea and when he does, he travels by armored train.
The supreme leader spent six days in Russia and held headline-grabbing talks with President Vladimir Putin at the Vostochny spaceport.
The two autocrats emphasized their willingness to deepen cooperation in matters of technology and the military.
Kremlin watchers suspect Putin asked Kim for weapons assistance – specifically artillery shells and anti-tank weapons – to continue his war against Ukraine.
Kim expressed his conviction of a Russian victory at the meeting.
Afterwards, Kim toured Russia's Far East and was shown defense plants and military facilities. In Komsomolsk-on-Amur, he toured aircraft factories and saw Russia's newest fighter jet, the Su-57, up close.
In the Primorye region around Vladivostok, Russian Defense Minister Sergei Shoigu showed him the hypersonic Kinzhal missile and a frigate with the Pacific Fleet.
Cover photo: KCNA via REUTERS