Kim Jong-un makes vow and outlines "number one priority" in meeting with Vladimir Putin
Uglegorsk, Russia - North Korean leader Kim Jong-un vowed closer ties with Moscow on Wednesday, saying his isolated country would "always be with Russia" as President Vladimir Putin welcomed him.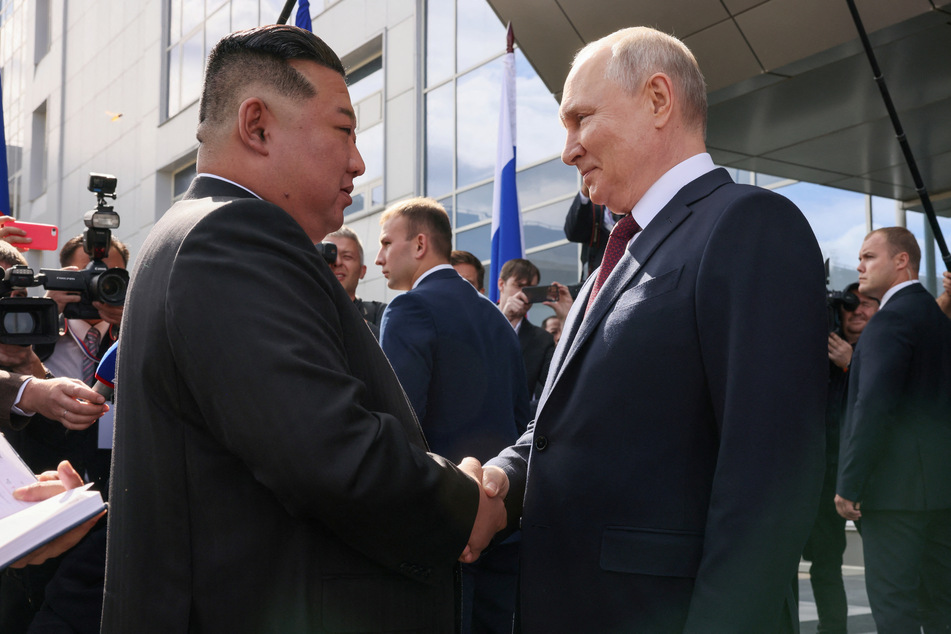 Putin, meanwhile, said Moscow could help North Korea build satellites and hinted the two countries might also discuss military cooperation, saying he was "very glad" to see Kim in Russia.
Kim announced that North Korea would make bilateral ties with Russia its "number one priority" and that Russia was facing down "hegemonic forces" seeking to undermine its security.
"We have always expressed full and unconditional support for all the measures taken by the Russian government, and I take this opportunity again to affirm that we will always be with Russia," Kim said, according to footage broadcast on Russian TV.
Their one-on-one talks as well as discussions with delegations lasted around two hours before the leaders proceeded to an official dinner in Kim's honor, Russian state-run news agencies said.
Putin and Kim Jong-un discuss quid pro quo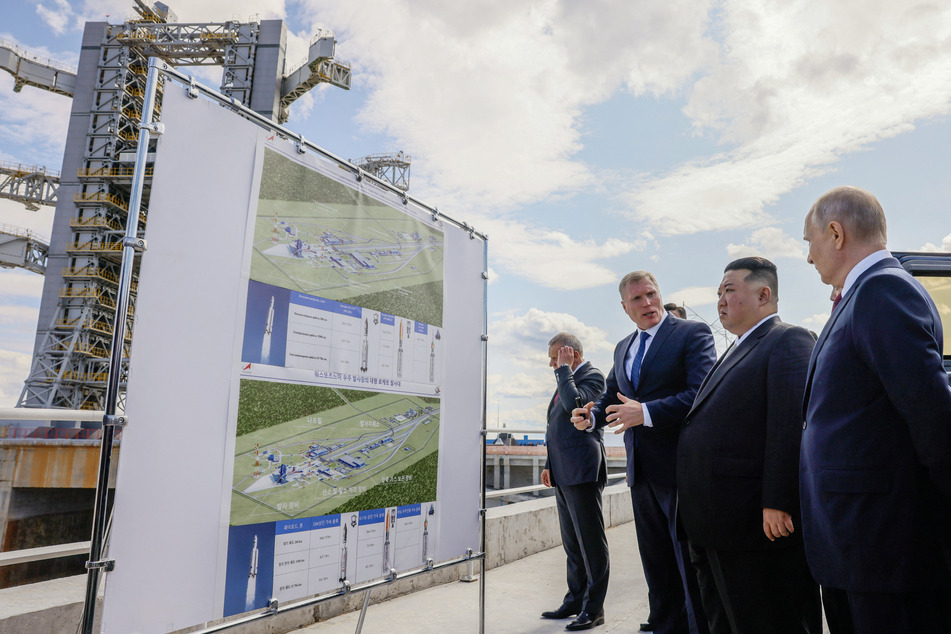 US officials and experts have said Russia is interested in buying North Korean ammunition to use in the conflict in Ukraine – an arms deal that would defy global sanctions.
The two leaders met at the Vostochny Cosmodrome in Russia's Far East, with footage released by the Kremlin showing the pair shaking hands enthusiastically as Kim arrived.
The two then toured assembly and launch facilities for the Angara and Soyuz-2 space rocket launchers before sitting down for talks with their delegations.
While Kim was in Russia, Pyongyang fired two ballistic missiles on Wednesday, the South Korean military said, the latest in a string of sanctions-busting tests.
Experts say Russia will likely use the talks to seek artillery shells and antitank missiles from North Korea, which wants advanced satellite and nuclear-powered submarine technology in return.
"We'll talk about all the issues, without haste. There is time," Putin said, when asked by reporters whether military cooperation would be on the agenda.
Kim, who travelled overland to Russia in his bullet-proof train, was accompanied by an entourage that suggested the summit would have a strong military focus.
Among the top military officials accompanying Kim were Korean People's Army Marshal Pak Jong Chon and Munitions Industry Department Director Jo Chun Ryong, according to the North's state media.
Russian Defence Minister Sergei Shoigu took part in the talks with Kim, as did Foreign Minister Sergei Lavrov, images on Russian state television showed.
Cover photo: via REUTERS