Researchers discover 2,500-year-old coffins in Egypt
Cairo, Egypt- The Egyptian Ministry of Tourism and Antiquities recently posted some spectacular news on its Facebook page. Archaeologists have discovered 13 sealed wooden coffins believed to be 2,500 years old.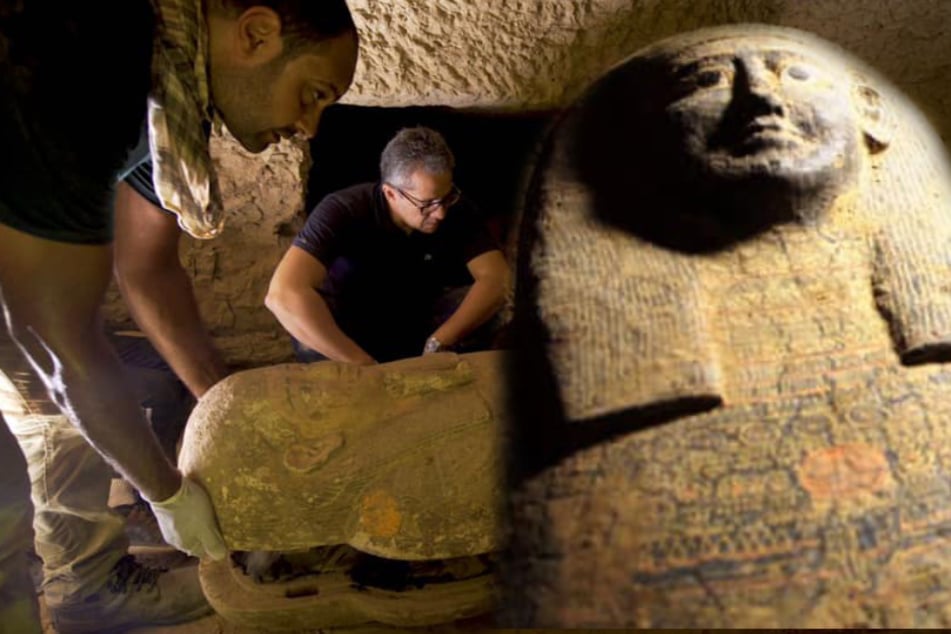 The rare find was made at Sakkara necropolis on the western bank of the Nile near Cairo, in Egypt. According to initial investigations, the coffins are completely sealed and have not been opened since they were buried.
Discovering such well-preserved sarcophagi is remarkable. These tombs are usually found desecrated or looted. Sometimes the damage goes back thousands of years.
The 13 wooden coffins could be the first of many that will be found in the area. The researchers discovered another three sealed niches, and they suspect that additional coffins are buried there. These niches are about 36 feet below the ground.
The identity and origin of the bodies sealed in these coffins for millennia is currently unknown. Archeologists hope that continued excavation and study will tell them more about the bodies they found.
The word "necropolis" means cemetery and stems from the Ancient Greek word nekropolis, which translates as "city of the dead". The Sakkara necropolis is known to be the resting place for high-ranking noblemen and officials, as well as people from the middle and working class.
Ancient elites are often found buried with various objects, ornaments, and even mummified animals. The burial rites of commoners tended to be simpler. The ministry published a short video showing the discovery on Twitter.
The burial site is probably part of the necropolis of Memphis, the capital of ancient Egypt. No announcement has been made about when the 13 coffins will be opened. 
Cover photo: Facebook/Ministry of Tourism and Antiquities