At least 8 dead, 13 injured in Russian shelling as Ukraine conflict reaches 500th day
Lyman, Ukraine - Further Russian shelling on the 500th day of Russia's full-scale invasion of Ukraine left at least eight people dead and 13 injured in the eastern Ukrainian city of Lyman.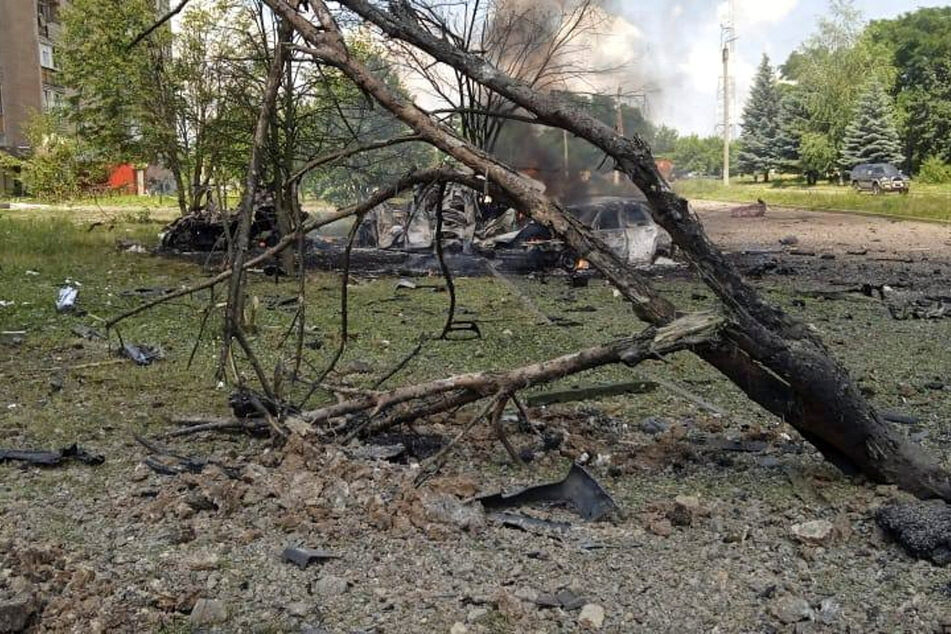 Ukrainian President Volodymyr Zelensky, meanwhile, marked the anniversary by posting a video on Saturday of himself visiting a strategically important Black Sea island, while Russia's defense minister attended a training of new combat units.

Lyman, which was occupied for several months last year by Russian troops but was liberated in the autumn, now sits just over 10 kilometers from frontline Russian positions. That has made it a frequent and easy target for Russian artillery and rocket launchers.
"Around 10 o'clock in the morning, the Russians shelled the town with rocket launchers," the head of the Ukrainian military administration of Donetsk, Pavlo Kyrylenko, announced on Telegram on Saturday.
Residential buildings were targeted and fired upon. The injured are receiving medical treatment, and police have opened an investigation, he said.
As for the commemorations, Zelensky posted a video to his Telegram channel showing him travelling to the tiny rocky Snake Island in the Black Sea accompanied by Ukrainian military personnel and laying wreaths for the fallen. Zelensky said: "Today we honored our Ukrainian heroes, all the soldiers who fought for and liberated this island."
Located 45 kilometers off the coast of Romania, Snake Island gained notoriety after the start of the war when its small garrison refused to surrender to a Russian naval vessel. Instead, the Ukrainian radio operator responded: "Russian warship, go f*** yourself."
The island was nevertheless captured by the attackers and the garrison imprisoned. Less than two months later, the flagship of the Russian Black Sea Fleet called Moskva, which was involved in the incident, sank. The Ukrainians recaptured Snake Island in July 2022.
Ukraine fights back as conflict enters its 500th day
The island is now free and, like the whole of Ukraine, will never be fully occupied, Zelensky pledged in his video. Ukrainian troops were also making progress on other fronts, he said, referring to the recently launched counteroffensive operations.

Western supporters of Ukraine marked the 500th day of fighting by pledging continued support for the country in its battle against Russian troops.
European Commission President Ursula von der Leyen said the bloc would continue to stand with the country "for as long it takes."
"500 days of brave Ukrainian resistance. 500 days of steadfast European support for Ukraine," von der Leyen tweeted on Saturday.
Meanwhile, Russian Defense Minister Sergei Shoigu inspected new limited-contract troops undergoing an intensive 38-day course in preparation for active duty, with combined drills of different army branches, including motorized rifle, armored and artillery units.
The inspection took place at a training ground in southern Russia.
Cover photo: REUTERS