Russian reporter Elena Milashina "savagely" beaten in Chechnya
Chechnya - Award-winning Russian investigative journalist Elena Milashina is in hospital after being badly beaten by armed assailants during a trip to Chechnya, her newspaper and a rights group said.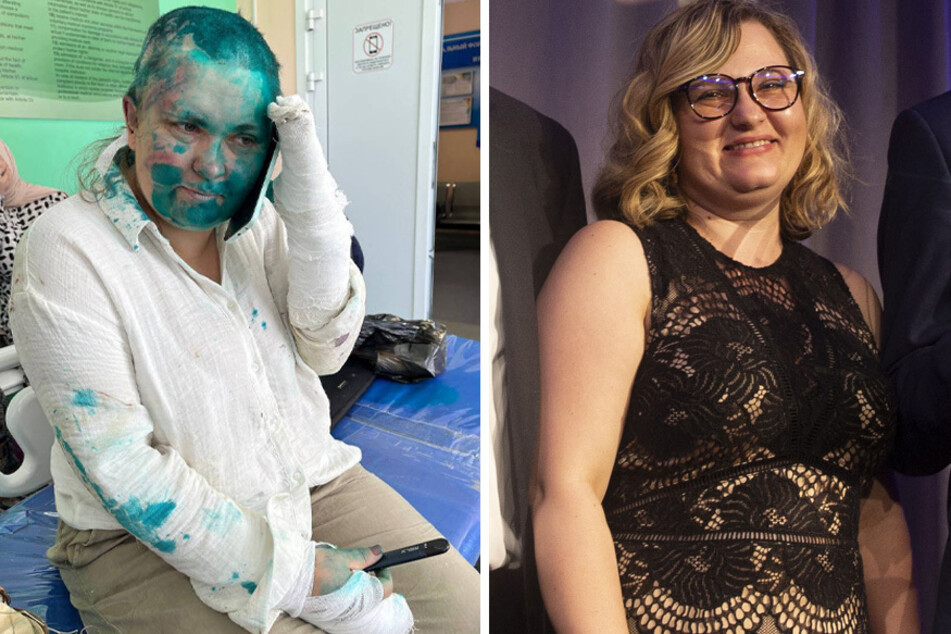 Masked and armed men reportedly stopped her car en route to the Chechen capital of Grozny with lawyer Alexander Nemov, according to human rights organization Memorial.
According to the report, the men beat the two passengers and destroyed all available documents and technology.
Milashina recounted the attack in a video shared by Novaya Gazeta:
"They came, they threw out the driver, the taxi driver from the car. They jumped in, pushed our heads down, they tied my hands, put us on our knees with a gun to the head," she said.
"They did everything nervously. They didn't manage to tie my hands properly."
The Memorial human rights group said the pair were "savagely" beaten.
Milashina's fingers were broken, she had her hair shaved off and was doused with a greenish disinfectant. She suffered bruises all over her body from the beating and lost consciousness several times.
Milashina and Nemov intended to attend the sentencing of Zarema Musayeva, the 53-year-old wife of a former judge, who was abducted from the Russian city of Nizhny Novgorod to Grozny last year by men who said they were Chechnyan police.
Milashina extensively reported on Musayeva's case in the opposition newspaper Novaya Gazeta, and has been conducting investigations in Chechnya for years.
Milashina previously received death threats in 2020 from Chechen leader Ramzan Kadyrov after she reported critically on the republic's brutal treatment of the population during the Covid-19 pandemic.
Kremlin calls attack on Elena Milashina "very serious"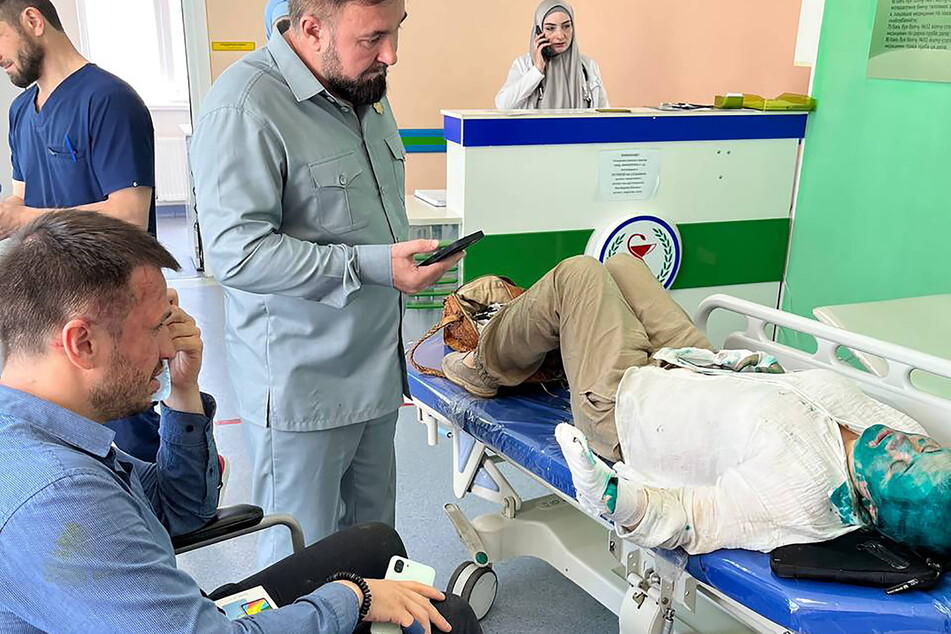 Russian President Vladimir Putin had been informed about the attack on Milashina and Nemov, Kremlin spokesman Dmitry Peskov said, according to Russian agencies.
Human rights commissioner Tatyana Moskalkova is handling the incident, he said. She had already contacted Chechnya's investigative authorities, he said.
"Of course, there is a need for examination and investigation in connection with the attack," Peskov said. He said it was a "very serious attack that requires very forceful measures."
Moskalkova said that the incident must be thoroughly investigated, and the perpetrators must be held accountable, Russian news agencies reported.
Kadyrov rules the predominantly Muslim republic in the North Caucasus with an iron fist. Human rights activists have repeatedly criticized human rights abuses in the region, including torture and persecution.
Chechnya sought independence from Russia in the 1990s, engaging in two wars, before Moscow managed to regain control over the region with a massive armed response.
Cover photo: Collage: TASOS KATOPODIS / GETTY IMAGES NORTH AMERICA / AFP / IMAGO / ITAR-TASS