Ukraine war: Russia starts offensive in the east, Putin honors unit present at site of massacre
Kyiv, Ukraine - Russia's long-feared latest offensive in Ukraine's east seems to be starting, the Ukrainian military said on Monday.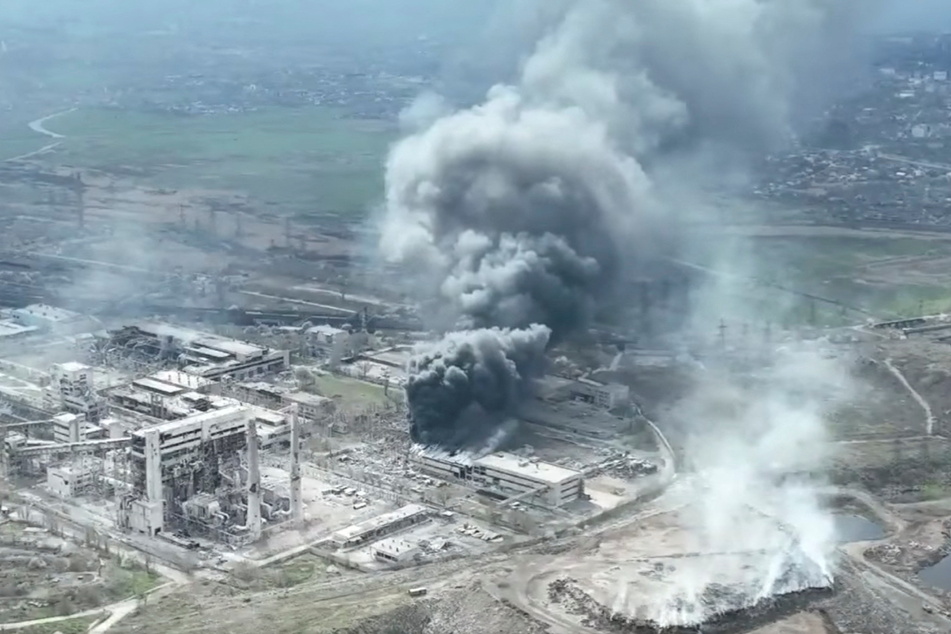 "We are seeing signs of the start of the offensive in the eastern theater of operations," the country general staff warned.

The focus seems to be on the Kharkiv and Donetsk regions, with offensives starting in Izyum, in Kharkiv province, and heading towards Barvinkove and Slovyansk in Donetsk.
A "very large part of the entire Russian army is concentrated on this offensive," Ukrainian President Volodymyr Zelensky said in a video address.
But he said Ukraine would resist.
"No matter how many Russian troops are sent there, we will fight," said Zelensky.
There has been no confirmation from the Russian side, but the Pentagon also highlighted signs that Russia is putting more forces into Ukraine's east and south.
"We have seen the Russians continue to flow in enablers, capabilities that will help them fight in the Donbass going forward," Pentagon press secretary John Kirby said during a press briefing.
Kirby said he wouldn't give details about this battalions' positioning, but added that "separate and distinct from that" Washington observed that a concentration of air strikes and artillery in the south-eastern region of Donbass and in the south, "particularly around and in Mariupol."
Russian forces were continuing to "pound" the contested port city, Kirby said, "from the air and through long-range fires."
"It's been, just over the last several days, you can see... the Russians are doing what we call shaping," the Pentagon spokesperson said. "They're trying to set the conditions for more aggressive, more overt and larger ground maneuvers in the Donbass."
Russian unit present in Bucha honored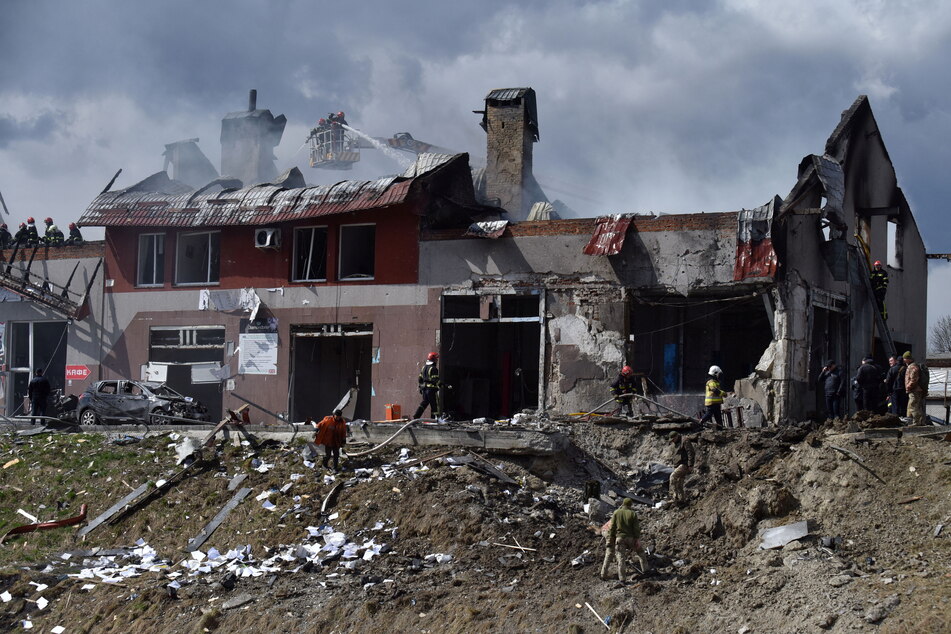 Meanwhile, a Russian military unit that was present in Bucha at the time of a series of alleged human rights violations that left at least 400 dead has been handed honors by Russian President Vladimir Putin.
Members of the 64th Motor Rifle Brigade were rewarded for special services, heroic actions, and bravery, according to the Kremlin. Putin spoke of their "experienced and committed behavior" amid Russia's "special military operation" in Ukraine.
Russia denies any involvement with the deaths in Bucha, which were only discovered after Russian forces retreated from that part of Ukraine.
Attacks continued across the country as Russia confirmed it fired on the city of Lviv in western Ukraine. The missiles hit a military supply center, Defense Ministry spokesperson Igor Konashenkov said. A storage facility with foreign weapons supplied by the United States and European countries was also destroyed, he said. At least six people died and 11 others were wounded in a rocket attack on the western city of Lviv, according to initial reports.
Fierce fighting is also ongoing in and around Mariupol, with large parts of the city now under the control of the Russian military. Around 100,000 people are still in Mariupol, said a senior police officer in the city, Mykhailo Vershinin. Russian troops had them clearing rubble for food as well as recovering bodies and burying them in mass graves, he said.
Mariupol had about 400,000 residents before the war. Thousands of civilians are feared dead after the long siege and continuous shelling.
Efforts to set up humanitarian corridors so people trapped in the city can flee have frequently come to nothing. Monday was no different.
"For security reasons, the decision was made today not to open humanitarian corridors," Ukrainian Deputy Premier Iryna Vereshchuk announced, blaming the Russian side's shelling of escape routes for the impasse.
"We urgently demand a humanitarian corridor from the Azov Steel complex for women, children and other civilians," Vereshchuk wrote in Russian on her Telegram channel. She warned that those responsible would face a war crimes conviction if they refused.
Both civilian defenders of the city and Ukrainian troops are hiding from shelling in the contested site of the Azovstal steelworks.
Earlier in the day, Russian forces said they had halted fire on the steel plant for several hours and offered the remaining defending forces the chance to surrender. On Tuesday, Russia again demanded a complete surrender by noon local time.
According to Vershinin, "a large number of civilians" remain in the plant's bunkers. "They don't believe the Russians."
Cover photo: via REUTERS