Biggest domestic cat in the world: Maine Coon stretches to almost 4 feet long!
How large is the world's biggest house cat? These measurements are truly amazing: Omar from Australia and Barivel from Italy are a whopping 3 feet 11 inches in length.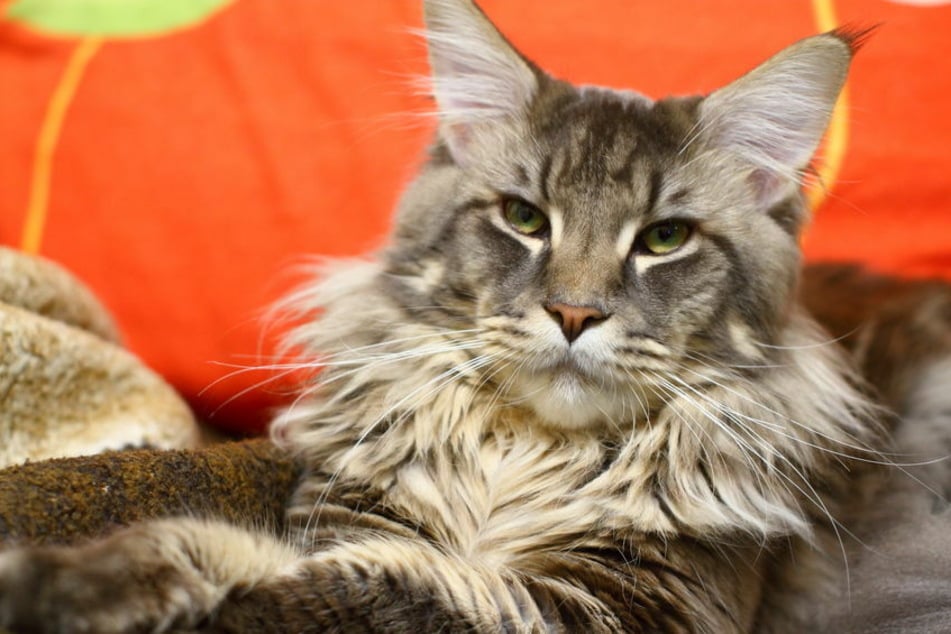 The size of this feline pair sounds unbelievable, but it's true! Omar the Maine Coon, a house cat from Australia, is the largest cat in the world at 3 feet 11 inches. But he's not alone. Barivel from Italy – also a Maine Coon – has the same body length.
Animal lovers marvel at photos of the world's largest cat. When owner Stephy Hirst holds adorable Omar in her arms, fans can imagine how heavy he is. She has to make quite an effort to carry the huge kitty! With a weight of around 33 pounds, it's no wonder. His whiskers can grow up to 4.7 inches long, Omar's owner revealed on Instagram.
Initially, Melbourne-based Stephy Hirst never suspected that her pet would get so big, but after a few months, it became clear that Omar would grow to be the biggest cat in the world.
Barivel, born in 2016, was also initially just a cute little fluff ball.
With his body length of 3 feet 11 inches, Omar broke the official Guinness World Record for the world's largest domestic cat
.
The previous placeholder was Ludo from the UK and his 3 feet 10.6 inches.
One of the world's biggest cats conquers social media
When Omar became famous, his Instagram account opened by Hirst had only been active for a few weeks. The unusual kitty's fans increased rapidly. Now, more than 140,000 users follow the profile of the biggest cat in the world, and the number just keeps growing.
The largest cat in the world | Omar's profile:

Name: Omar

Breed: Maine Coon (American Forest Cat)
Origin: Melbourne, Australia
Size: 3 feet 11 inches
Weight: 33 pounds
Eye color: light amber
Coat colour: red, white
Character: comfortable, cuddly and playful
Age: 7 years
At first, many believe that Omar's account is a fake profile and that the cat has photoshopped to look this huge.

But it's true: with a record length of 3 feet 11 inches, Omar really is the most famous giant housecat in the world.
For more amazing cat records, check out "10 amazing cat world records: the world's most fur-midable felines"
The five biggest cat breeds in the world
Maine Coons like Omar and Barivel are among the top five biggest cats in the world, but the largest breed is actually the Savannah cat. However, the Savannah only holds this rank in terms of shoulder height.
These are the tallest cat breeds:

Savannah: shoulder height up to 17.7 in.

Norwegian Forest Cat: shoulder height up to 17.3 in.

Maine Coon: shoulder height up to 17.3 in.

Ragdoll: shoulder height approx. up to 17.3 in.

Ragamuffin: shoulder height approx. 17.3 in.

But when it comes to the total package of height, length, and weight, Maine Coons are the real champions and record-holders in the cat world!
Cover photo: 123RF/Vadym Naumenko