Man makes cat jealous with fake furry friend, and social media can't handle it!
Nashville, Tennessee - This cat from Nashville is a real Internet celebrity because of his TikTok account. There, the house cat showed how he behaves when he feels unwatched and slightly jealous. While the feline did not have the slightest joy at that moment, his social media followers couldn't help but laugh!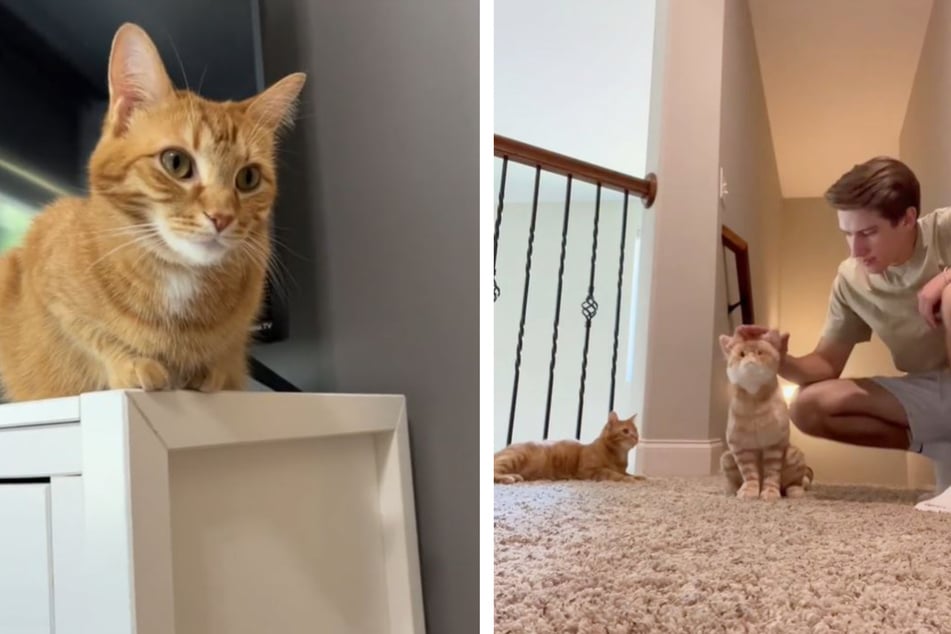 In the viral video that's now been viewed 10.5 million times, Kurt's owner Abram Engle is seen lovingly stroking a stuffed animal cat, while the real pet sits right next to the fake feline.
Kurt the cat looks a little horrified as he watches the spectacle, but tries to remain cool. Shortly after hi owner walks away without paying any attention to him, the cat decides it's time to seek revenge.
Kurt then aggressively lunges at the stuffed animal, brutally knocking it to the ground.
The scene, which Engle secretly filmed after staging it to test how Kurt would react, has since brought belly laughs to TikTok users far and wide!
In addition to around a million likes, the viral hit has already received thousands of comments.
But some people might ask themselves: are cats really jealous creatures?
Do cats get jealous?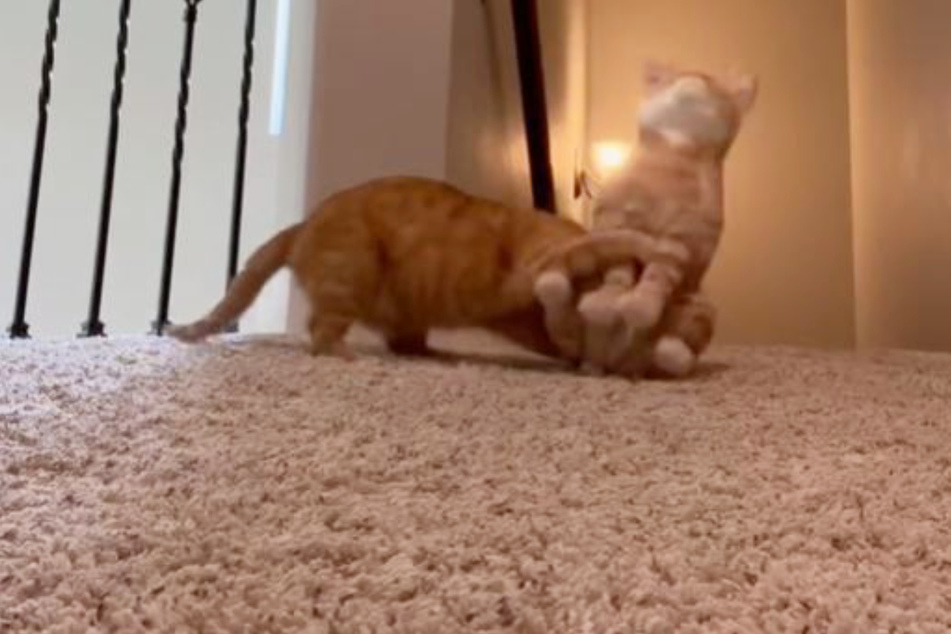 According to PetMD, cats can actually become jealous.
Possible triggers are new pets or people, because they can trigger stress in house cats, which leads to aggressive behavior.
In the case of Kurt the cat, it doesn't seem to take a real living creature to trigger jealousy!
Cover photo: Collage: Screenshot/TikTok/abrameng