Rowdy the cat to return home after rogue airport retreat
Boston, Massachusetts - Rowdy the cat has finally been caught after going on a weeks-long adventure at Logan International Airport.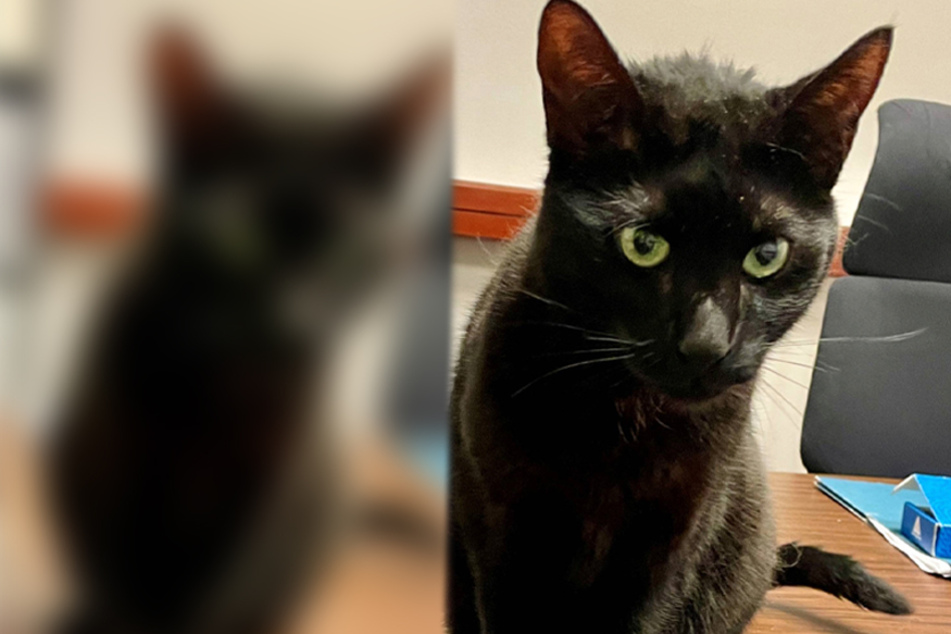 All bets are off when you're a cat whose escaped their pet carrier at a massive airport.
After swiftly dodging animal experts, airport security, and airline employees for nearly three weeks, Rowdy finally succumbed to the chase on Wednesday.
A spokesperson with Logan International Airport told AP News: "Whether out of fatigue or hunger we'll never know, but this morning she finally let herself be caught."
Rowdy's accidental airport vacation kicked off when her owners Patty and Rich Salhi returned to the US on June 24 after spending 15 years in Germany with the Army. Once their flight landed and they retrieved their furry friend, the 4-year-old black cat spotted some birds and figured out a way to escape her cage to chase after them.
Her initial pursuit of some birds led to a mega game of hide-and-seek, with construction workers, airport personnel, and animal welfare advocates jumping in to lend a hand in the hunt.
"I'm kind of in disbelief," Patty said. "I thought, 'What are the odds we're actually going to get her back?'" She continued, "We're just so grateful to everyone who helped look for her."
After she was captured, Rowdy was given a health inspection and will be returned to her loving pet parents.
Cover photo: Collage: Screenshot/Twitter/BostonLogan