Cheetahs make plane trip to India as part of reintroduction scheme
New Delhi, India - Eight cheetahs arrived in India by plane on Saturday as part of an ambitious attempt to reintroduce the animal to the country, where it was hunted and died out about 70 years ago.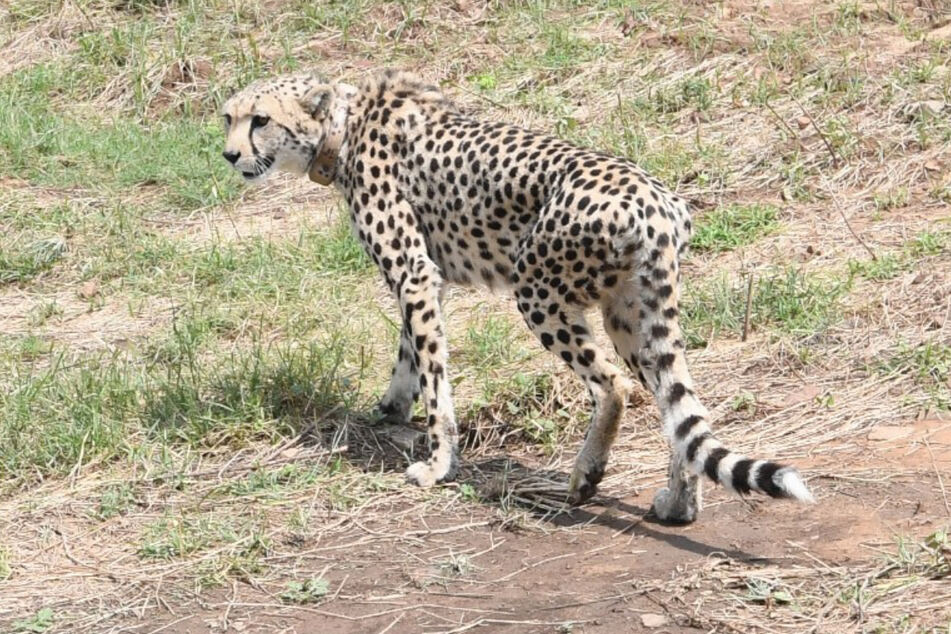 The flight from Namibia landed at an air force base in Gwalior, Madhya Pradesh, on Saturday morning, according to Indian news agency ANI.
From there, the creatures were flown by helicopter to the nearby Kuno National Park, where they were released into a quarantine enclosure by Prime Minister Narendra Modi on the leader's birthday his birthday. He welcomed them in a national speech.
"A long wait is over, the Cheetahs have a home in India," the prime minister wrote on Twitter.
The animals are to remain in the enclosure for monitoring for the immediate future. They are said to include five females and three males aged between four and six years old. Project managers hope to resettle 50 in the next five years.
The plan is the first of its kind attempting the reintroduction of cheetahs from one continent to another, according to Yadvendradev Jhala, one of the project's staff. India intends to continue importing cheetahs over the next few years, he said.
While the South African cheetahs are visually identical to the Asiatic cheetah, they do have slight genetic differences. However, these distant cousins are India's best hope, as the Asiatic cheetah is now on the verge of extinction.
Cover photo: Screenshot/Twitter/narendramodi