Disabled dog rides off into the sunset and wins hearts on YouTube
Odessa, Ukraine - Max the Dachshund lost the use of his back legs in a car accident, and from then on, dragged himself through life on his front paws. But this poor two-legged dog ended up scoring the ride of a lifetime.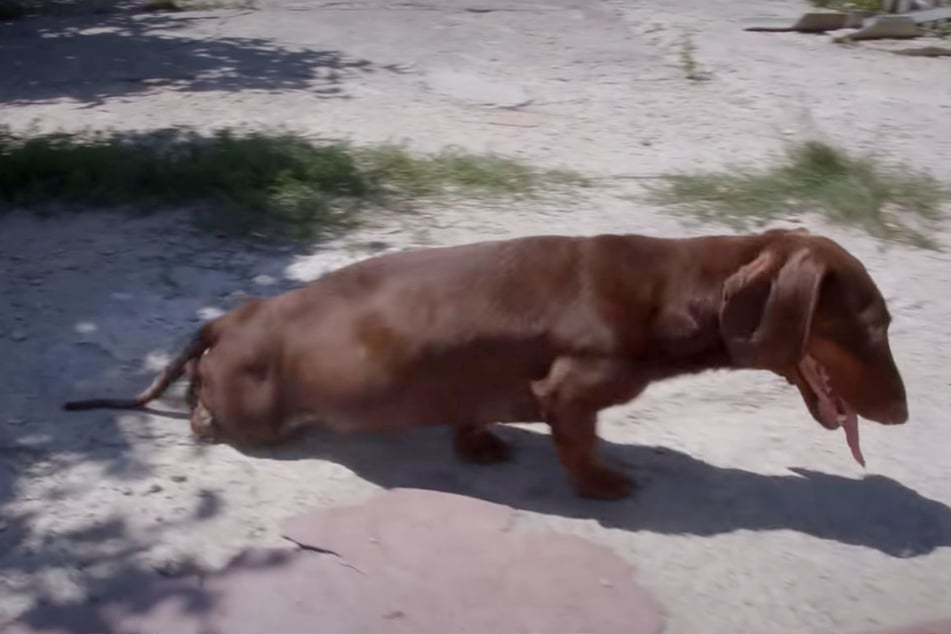 Max was also unable to urinate in a controlled manner after his accident. His owners watched the helpless pup struggle for weeks, and then abandoned him out in the freezing cold.
The poor pooch was left to fend for himself in war-torn Ukraine until a neighbor decided to help. The elderly woman couldn't afford to take Max in permanently, so she called up an animal rescue called Love Furry Friends.
When they first met, something about animal welfare activist Olena made Max trust her instantly.
Olena took the Dachshund to the vet where it was confirmed that he was indeed paralyzed. Unfortunately, the vet also found that his kidneys had become damaged as well.
Max needed all the help he could get.
The Love Furry Friends animal rescue was there for him, reaching out to their community via social media to get the brave doggo's story out to the world.
Love Furry Friends animal rescue features Max on their social media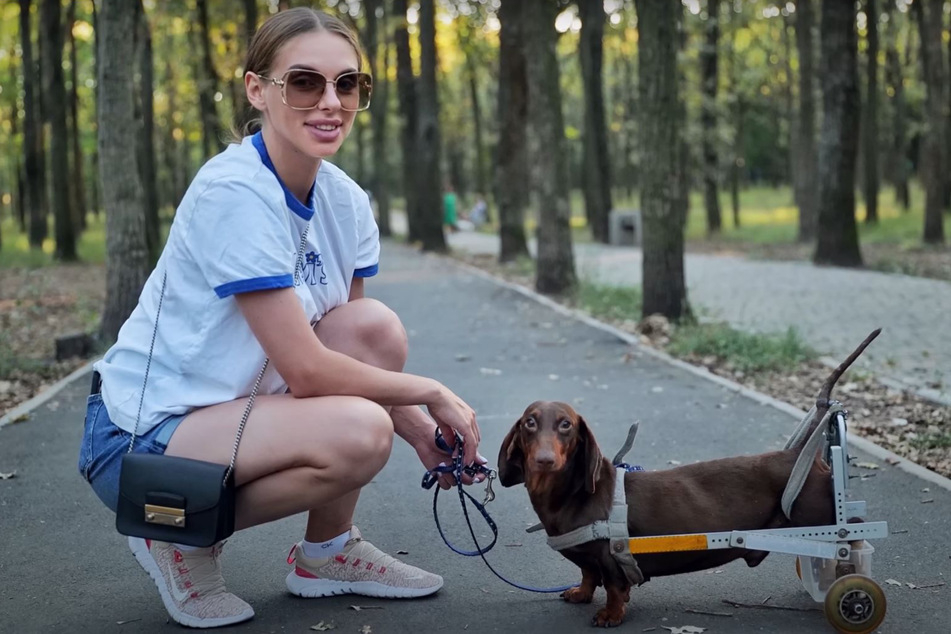 After the animal welfare activists posted pictures of Max to their socials, they were soon able to fund a wheelchair with the help of their avid followers.
The wheelchair fits like a glove and, thanks to his new friends, Max can enjoy going on walks at long last!
Love Furry Friends also made a YouTube video spotlighting Max's heart-wrenching story.
Tens of thousands have viewed the video, sending their love to little Max and the Love Furry Friends team.
The dog's rescuers hope that the social media attention will catch the eye of someone who can give Max a better shot at finding a loving home.
Cover photo: YouTube/Screenshot/Love Furry Friends - Rescue Channel