Dog that was carelessly tossed off a bridge gets a second chance at happiness
Orange County, Florida - A dog who was tossed off a bridge from a moving vehicle has been rescued thanks to the help of compassionate strangers.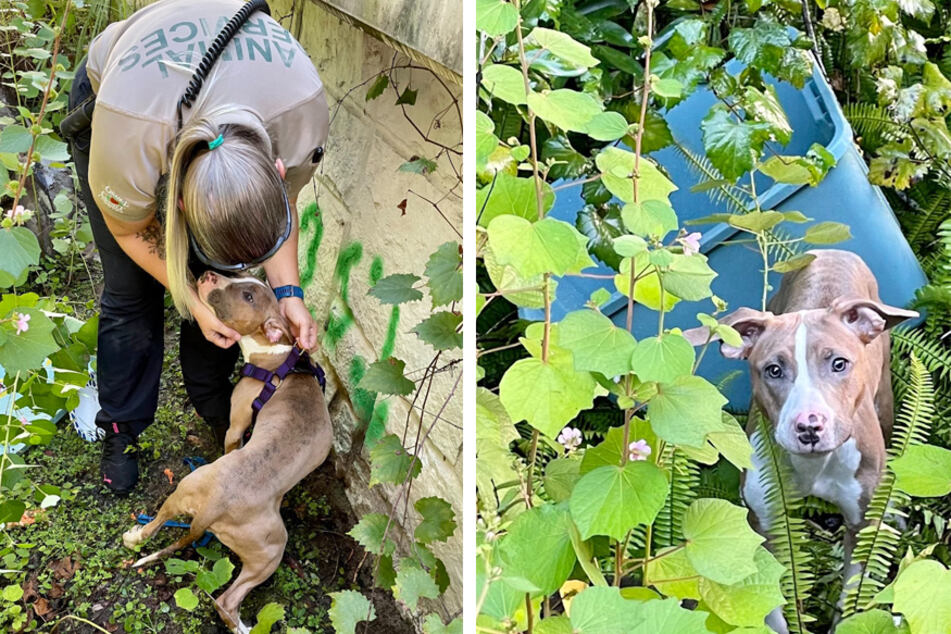 Last week, a resident of Orange County, Florida was walking her dog when she noticed a plastic container was tossed through the window of a car traveling across a bridge in the area.
According to a Facebook post by Orange County Animal Services, the onlooker had a sneaking suspicion that something was in the container, and she thought it might be a curled up dog.
Officers with the Orange County Sheriff's Office and animal services went to assess the situation. After climbing down the steep hill and risking injury themselves, responders were shocked to find a young female dog inside a blue container that had been carelessly tossed from a moving vehicle.
Responders at the scene were able to rescue the dog, which they named Daisy. In the FB post, Orange County Animal Services wrote, "We're grateful for their courage and their quick response. But we don't know why this happened. The location where Daisy was dumped is a short drive from the shelter."
Thankfully, the canine wasn't injured in the traumatizing event, and seemed to warm up rather quickly to the team that ended up saving her life. Animal services also said that Daisy "turned out to be a truly amazing dog [and] she has since been adopted."
Animal services continued to say they "will never understand why people do these cruel things to animals, but we feel fortunate that so many residents see something and say something."
Cover photo: Collage: Screenshot/Facebook/Orange County Animal Services