Dog-tired: teen and her pooch snooze together after long day at the beach
São Paulo, Brazil - After a long and exhausting day, little Nino was completely worn out – and so he and his owner made themselves comfortable on the back seat.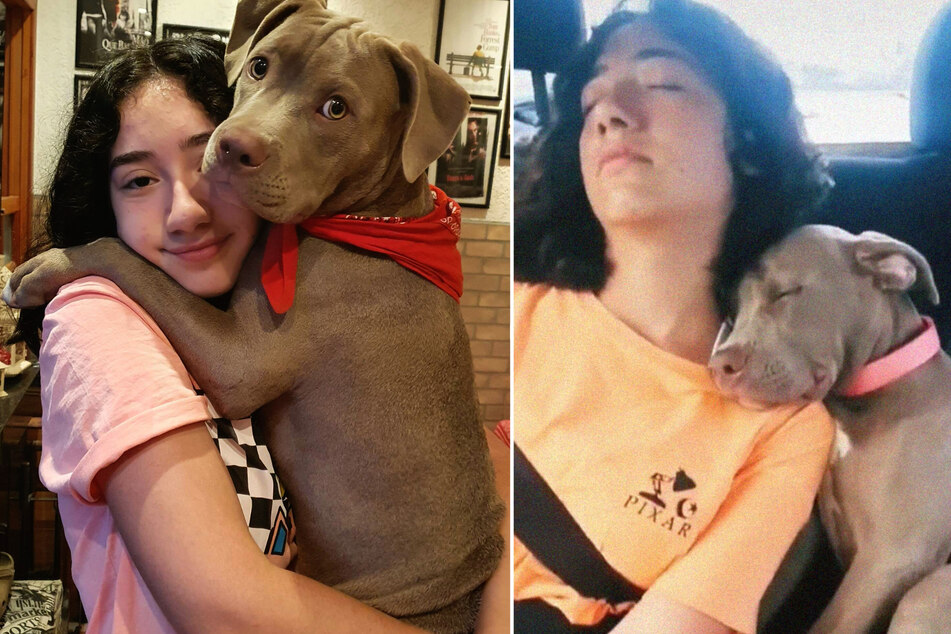 The scene was just too sweet for Kamilla Ferreira not to record.
She and her younger sister Carol were on their way home after spending the entire day at the beach with Nino, and both the teenager and the dog were just completely knocked out.
So it was only a matter of time before one of them fell asleep. What Ferreira didn't expect was that just a few minutes after starting the drive, the two of them were snuggled close together in the backseat.
Nino's attempts to keep his eyes open didn't help either.
"They have a strong bond," Ferreira told The Dodo. "She is like a sister to him, too, and Nino is a professional cuddler."
As soon as Ferreira saw them she couldn't help herself and pulled out her phone. "It was so cute, I just had to film it!"
Check out the TikTok video on Instagram:
TikTok is quite enchanted by the "sibling" duo!
The video quickly became a viral hit on TikTok and has already been viewed more than three million times.
"You guys know that saying that sometimes a persons dog resembles them? This is literally that lol," one user gushed in the comments, while another wrote, "This is the sweetest thing I've seen with my two eyes."
A third knew exactly what to do next. He grabbed his own pet and made it watch the video, saying, "That could be us!"
Cover photo: Collage: Instagram/Screenshot/ninoobully