Facebook users moved to tears by how this caring canine reacts to a sick seal
Irkutsk, Russia - These two inseparable seal-mates brought many users to the verge of tears.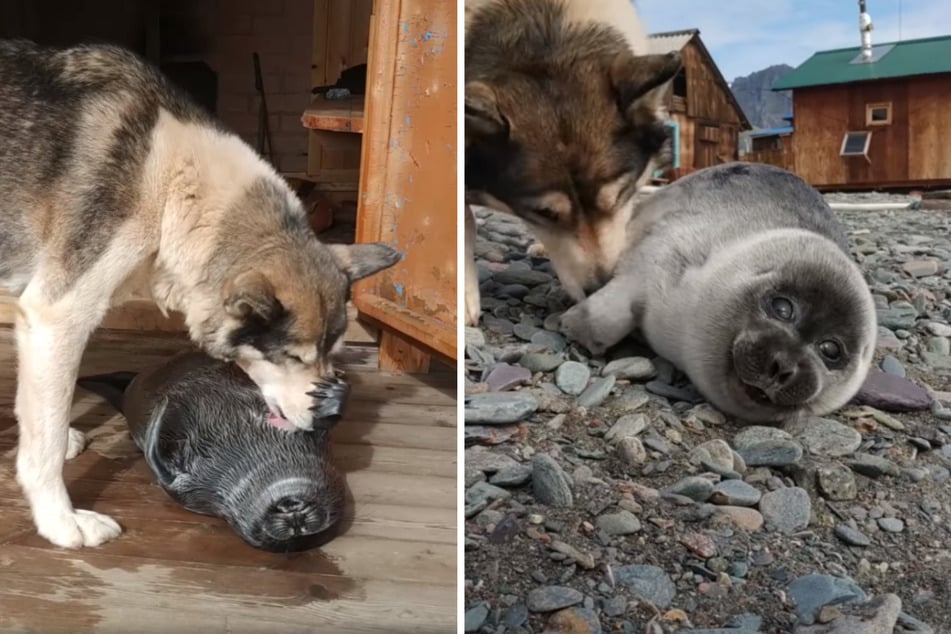 A poor seal baby was stranded on a remote pier of Irkutsk in southern Russia.
The anxious animal was completely on its own, with no family in sight.
The rescuers knew the orphan was too weak and small to survive without help and decided to take care of the little one before it was too late.
What they didn't expect was that their dog would become even more invested in the rescue operation.
It was love at first sight for the four-legged friend, as the baby animal was immediately able to "seal" his heart. A now-viral video shows the caring canine never taking his eyes off the little seal, cleaning it in a tub, and wrapping it in a blanket.
The researchers were stunned by the unlikely friendship between the dream team. They had never seen anything like it before, and it almost made them forget about their original mission in Irkutsk.
The Facebook clip has racked up over 280,000 likes within less than a week, warming the hearts of many. "Love is only key to open the door of peace in the world," one viewer commented, and hundreds agreed.
The scientists went on to say that the dog's relentless care for the orphan was a very successful form of therapy.
Within only three days, the baby seal was able to regain its strength and catch its first fish in a nearby lake. Love truly is the best cure!
Cover photo: Screenshot Facebook @russiabeyond