Game of Thrones star pays tribute to her departed furry costar Bart the Bear
Heber City, Utah - Sad news for all Game of Thrones fans: Bart the Bear II, who faced Brienne of Tarth (Gwendoline Christie) in a gladiatorial fight during a season three episode of the show, passed away over the weekend at the age of 21.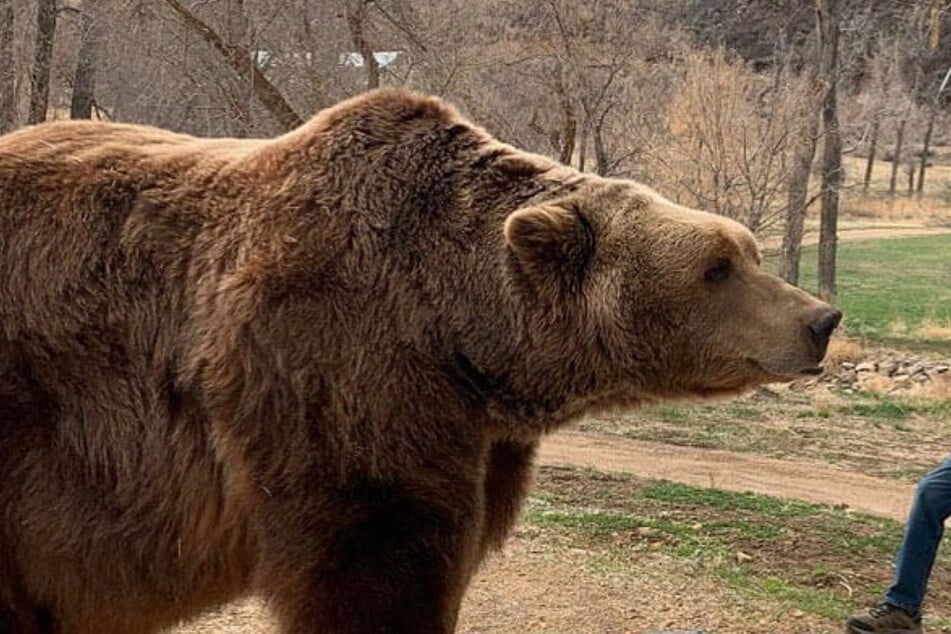 The sad news was confirmed by his co-star Christie in a mournful post on Instagram.
"Rest in peace dear Bart the Bear II. best co-star I ever had," she wrote in a caption of a picture of the epic battle between her character and the grizzly.
"I loved every second of working with you!!!"
Speaking to The Hollywood Reporter, Lynne Seus of the Vital Ground Foundation stated, "Bart was a grizzly who walked the earth with intelligence, strength, grace and purpose."
However, he had been suffering from health problems, although no cause of death has been disclosed.
Before becoming world-famous, the bear was rescued along with his sister Honey Bump from the Wrangwell Mountains in Alaska back in 2000, after their mother was killed by a hunter, according to the Vital Ground Foundation.
Bart, who became an animal ambassador for the foundation, enjoyed a long and successful film career. He graced the silver screen in a wide variety of film and series productions, including Dr. Dolittle 2, An Untamed Life, and Red Machine: Hunt Or Be Hunted.
He gained international fame for his role in the 2013 episode of Game of Thrones, The Bear and the Maiden Fair.
"All of us who knew him were made more whole by his incomparable spirit. We will miss Bart so much and his memory will inspire us as we work to ensure his tremendous footprint is preserved for future generations in the wild landscapes of grizzly country," Vital Ground Foundation said.
Cover photo: Screenshot/Instagram/vital_ground