Otterly cute: this adorable baby animal loves tummy rubs!
Internet - Apparently even otters need a little TLC every now and then!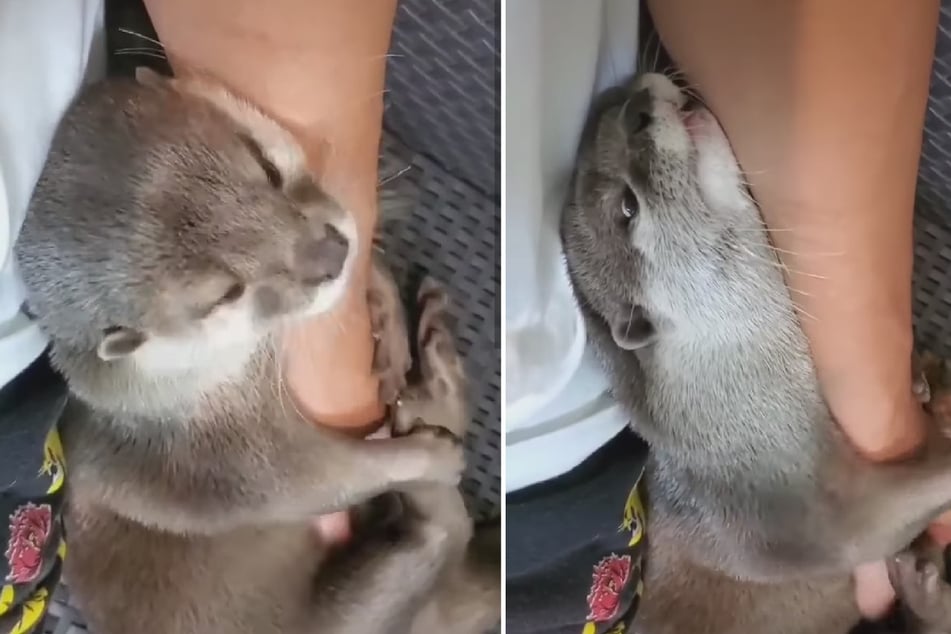 The animal lovers from cutest.otters2 promise "The CUTEST #otter pics and videos daily" on their Instagram profile, and they're not exaggerating!
In the latest clip, which already has more than 55,000 views, the furry little animal is having its belly stroked, and it seems to be really enjoying the attention. The video is adorable and sure to fill you with warm, fuzzy feelings!
Be sure to turn on the sound – you won't want to miss hearing the little guy squealing with delight. It's too cute and even sounds a bit like a baby dolphin.
The fuzzy critter squeaked his way right into the hearts of his viewers.
Who would have thought that otters are so desirous of human attention?
It's hard to say who's enjoying these cuddles more, the otter or the viewers.
Cover photo: Screenshot Instagram/cutest.otters2