Shark attack victim goes TikTok viral after "smacking" animal in the face
Dry Tortugas National Park, Florida - What started as a vacation in paradise turned into a nightmare for one beachgoer when she was attacked by a shark – and her plight has gone viral on TikTok.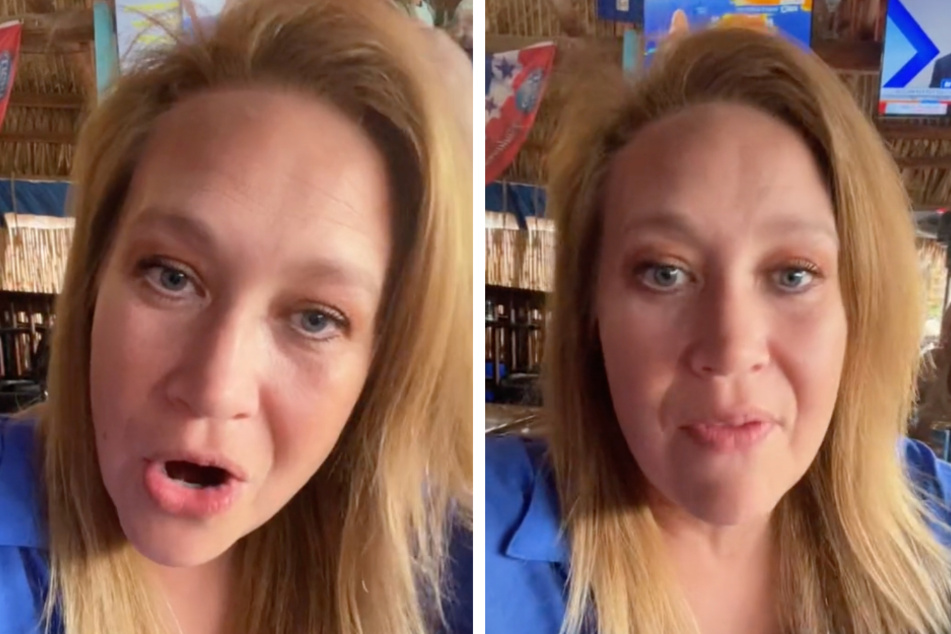 Heather West of Montgomery, Texas, was visiting the Dry Tortugas National Park in the Gulf of Mexico with some adventurous friends, as reported by the Daily Star.
While splashing around in the water, she was taking pictures of the beach when suddenly, she felt a "sense of danger" come over her. Moments later, the 35-year-old was attacked by a shark.
"A voice in my head said, 'Get out now.' The second I was facing the beach, I felt something grab my ankle," she said as she recounted the moment in a series of TikTok videos, which have since gone viral.
"It felt like my ankle was in a vice grip and it was so strong … I just sat there waiting for it to let go," she continued. "I felt a massive jerk on my leg and immediately knew it was a shark that was dragging me."
Heather's survival instincts kicked in. She knew she had to fight back if she wanted to survive, and described "smacking" the shark in the face.

"I was so mad that I used him as leverage and sat up in the water, screaming, 'You motherf****r' while punching down into the water at his face with both fists," she explained. "And that's when he decided to let go."
West detailed the post-attack ride to the hospital on TikTok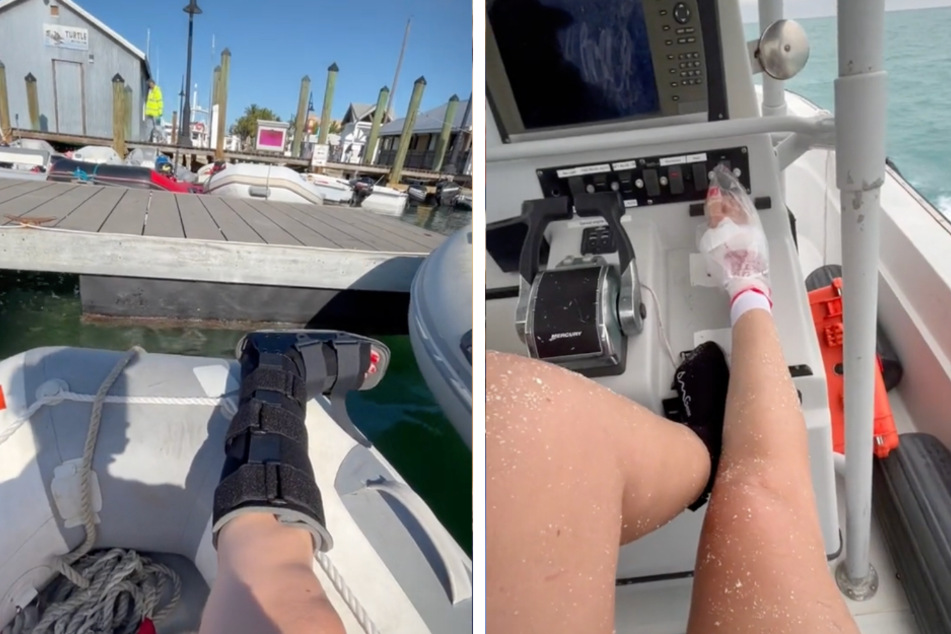 The struggling swimmer eventually freed herself from the animal's bite and pulled herself towards the beach, where her friends got her some help.
She then pulled out her smartphone to record the traumatic story and her two-hour trip to the hospital, afterwards posting the saga and her injuries on her TikTok account.
The clips went viral and have since been viewed millions of times, showing the Texan's bleeding foot and her lengthy transport to the nearest hospital.
Locals have identified the predator as a 6-foot-long lemon shark that had been circling the waters for some time.
This week, she posted an update, saying she is still assessing whether she has permanent damage to her foot.
"My X-ray shows where the shark chipped off a piece of bone," West wrote. "In addition to the fracture, the doctor says everything (tendons/ligaments and a large nerve) above it was for sure cut or severed.
"Hopefully some of this can still be repaired," she added.
Cover photo: Collage: Screenshot/TikTok/wildwitchofthew3st