Swan teaches woman how to wear her mask properly
Internet - This swan had enough of people who wear masks on their chins. A video of the bird aggressively fixing a woman's mask went viral on Twitter.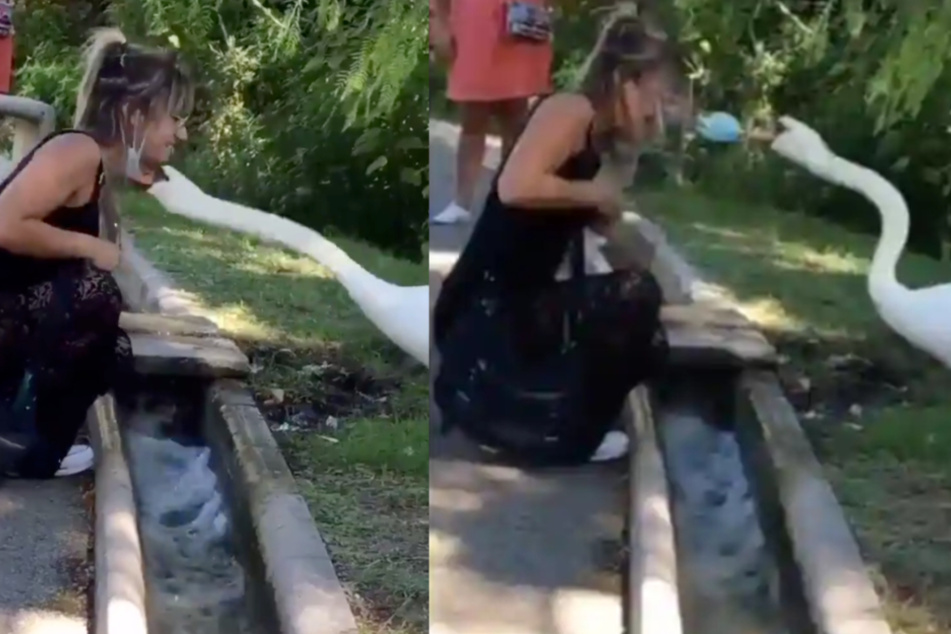 Months into the coronavirus pandemic, practicing social distancing, disinfecting our hands, and wearing face masks have all become part of our daily lives.
Not wearing the mask properly doesn't just annoy other people – the animals are pretty sick of it too, as one woman learned the hard way.
The viral video shows her interacting with a swan in a park. The swan is less interested in the woman's attempts to say hello, and much more focused on her mask hanging below her chin, exposing nose and mouth. 
With lightning speed, the normally graceful animal reaches for her mask and snaps it back onto her face. The woman cries out, loses her balance, and falls backwards. Meanwhile, the swan watches on calmly and looks quite pleased with itself.
Swan video goes viral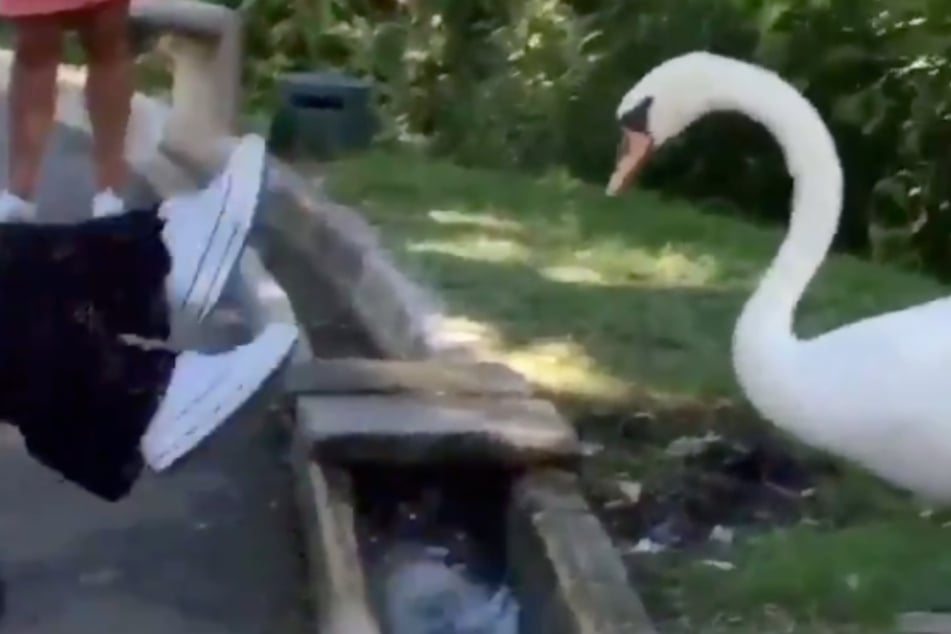 The short clip has been viewed a whopping 26 million times and also has 84,000 shares. 

"Put your mask on properly, Covid Swan is watching," one Twitter user joked.
"We just need one of these in front of every Walmart and we'll be good to go," another remarked.
Sometimes you just need to be mask-shamed by a swan to learn your lesson.

Cover photo: Screenshot Twitter