This well-trained chipmunk will do anything for some nuts!
Internet – The internet is going nuts over this adorable little guy!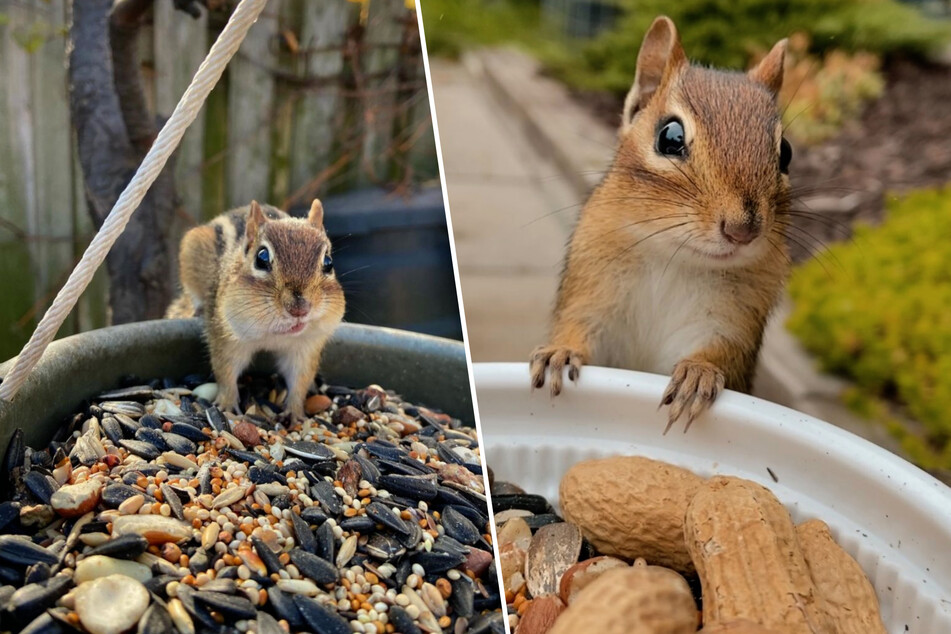 Dogs that listen to their owners' commands and have the funniest tricks up their sleeves have been turning heads all over the world for forever.
Let's be honest, who doesn't love a good boy?
But have you ever seen a trained chipmunk?
Well, we have and would like to introduce him to you!
His name is Charlie, and thanks to his Instagram account, charliethechip he has already become a little social media star with more than 50,000 followers who simply can't get enough of him!
"I love charlie" and "so cute" are only a few of numerous comments that accumulate under his postings every day. But what is it that makes this little animal so incredibly special?

Take a look for yourself!
On Instagram, Charlie shows off his talents!
Charlie and his best friend Borjana met three years ago!
Charlie gives his human friend Borjana Anicin-Dragosavac loving kisses on command, freezes, and starts running as soon as his name is called. He's willing to do anything for some nuts!
In an interview with The Dodo, Borjana recalled how she first noticed Charlie three years ago when she was spending some time in her parents' backyard.

At the time, she began calling him with her "cute voice" over and over again, until after a week and a half, it became natural between the two of them.
"It's really cool," Borjana gushed. Ever since, the two have been best friends.
Every now and then, the little chipmunk even sits with her when there is no food around and simply enjoys her company.
"It's moments like those that are so touching to me."

Cover photo: instagram/screenshot/charliethechip (2)