Video shows Florida fisherman's terrifying alligator encounter!
Florida – Tommy Lee really just wanted to fish for tarpon in peace at Everglades National Park in Florida when his quiet fishing atmosphere was abruptly disturbed.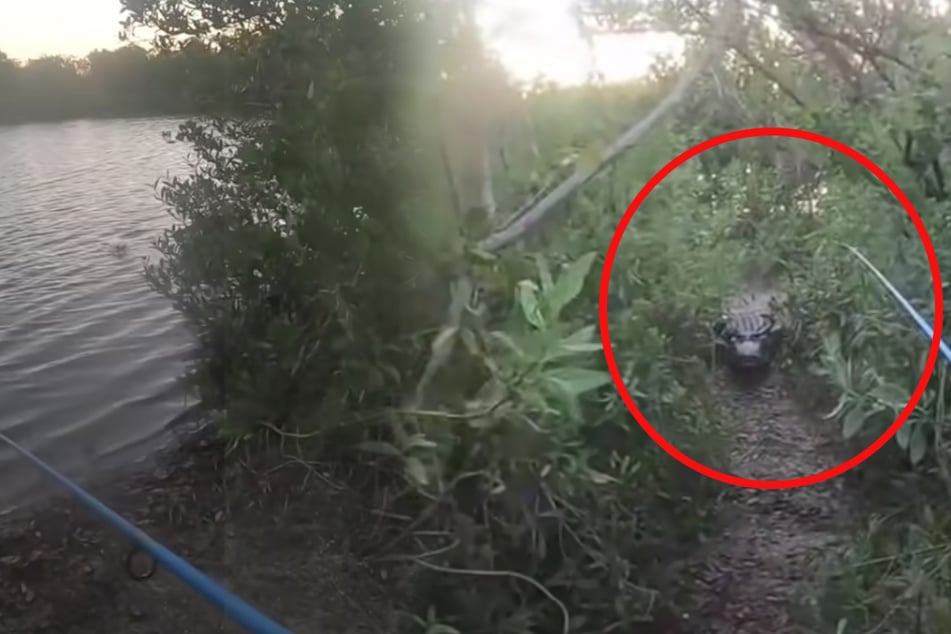 A YouTube video shows the adventurer fishing on a remote shore. But the tranquility is deceptive.
Suddenly, he breaks off and pulls back his fishing line.
Why? A huge alligator can be seen swimming straight toward the angler! Lee retreats, taking a few steps backwards before falling. The big reptile seems to be interested in the man and follows him onto shore.
Quickly, the angler gets back to his feet and surveys the dangerous animal – waiting only a few feet away. "Get back," he says as the gator approaches with big strides. Lee turns around and takes another few steps back, panting.
Lee cautiously peeks around the corner to see if the alligator is still there. Luckily, the giant monster turns around and waddles back to the shoreline before returning to the water.
Dramatic alligator video on YouTube
This risky situation could have turned out differently, a spokesperson for the Florida Fish and Wildlife Conservation Commission knows.
He told the Daily Star, "During this period, it's not uncommon to see big gators acting more aggressive than usual while they move around looking for mates."