Funerals of Highland Park shooting victims begin: "Enraged, aggrieved, inconsolable"
Glencoe, Illinois - Those grieving for the Highland Park shooting victims begin the heavy task on Friday of burying their loved ones.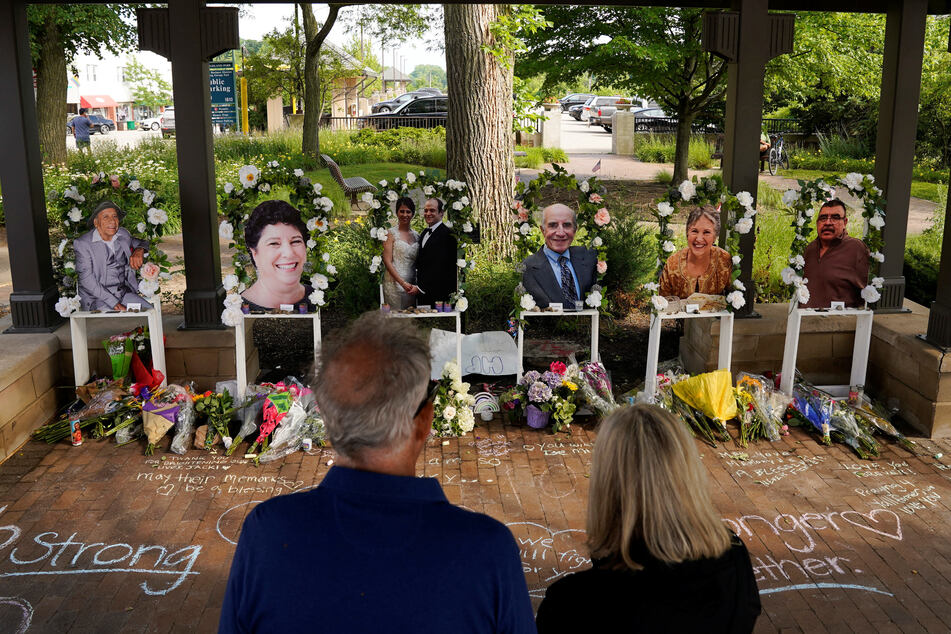 Among those who are being memorialized on Friday, the first day of funerals for the victims, are Jacquelyn "Jacki" Sundheim (63) and Steve Straus (88), both of Highland Park. A visitation is also planned for 78-year-old Nicolas Toledo-Zaragoza, who was visiting family from Morelos, Mexico.

They are among seven people who were shot and killed when a gunman opened fire from a rooftop at the Highland Park Fourth of July parade on Monday.
Also killed were Katherine Goldstein (64) of Highland Park, Irina McCarthy (35) and her husband Kevin McCarthy (37), who also lived in Highland Park and left behind a 2-year-old son, and Eduardo Uvaldo (69) of Waukegan.
Hundreds of mourners have gathered at North Shore Congregation Israel in Glencoe late Friday morning to honor Sundheim, who not only worked there for decades but was a lifelong member. Among those paying their respects are Illinois Governor J.B. Pritzker and US Representative Brad Schneider.
The congressman was preparing to march in the parade Monday when the gunfire began.
Emotional tribute to beloved preschool teacher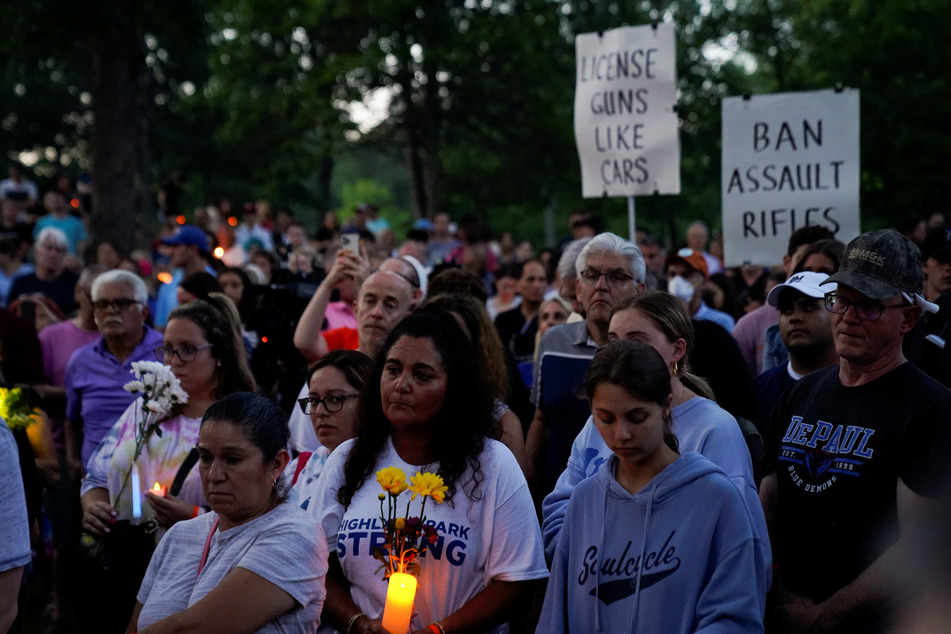 Speaking through tears, Rabbi Wendi Geffen opened Sundheim's service by saying: "We invite you to just be with us. We should not have to be here today. There is nothing, not one single thing that makes being brought together to mourn Jacki acceptable. We are horrified. We are enraged… aggrieved, inconsolable for the terror that has befallen us and robbed us of Jacki."
"Jacki died because she was murdered, and in that there is no comfort for us to take away as we mourn Jacki's death. There is no silver lining, no light over the darkness," Geffen said.
Sundheim taught preschool at North Shore Congregation Israel and, as coordinator of events such as bar and bat mitzvahs and weddings, touched many lives in the community. Geffen spoke of that, noting how profoundly personal a loss it was for the congregation.
"There is so much pain and despair that we risk coming to see Jacki's life only by its end. … We cannot allow that to happen," said the rabbi.
Cantor David Goldstein, while singing the 23rd Psalm in Hebrew before congregants, took off his glasses to wipe his eyes as his voice filled the large, modern, sunlit sanctuary. He returned to his white seat and wept.
Later, Rabbi Lisa Greene recounted Sundheim's journey as a congregant, from early childhood to her teen years leading youth groups to eventually joining the staff.
Sundheim's survivors include her husband, Bruce, and their daughter Leah.
"There are no words sufficient to express our grief for Jacki's death and sympathy for her family and loved ones," synagogue officials wrote.
Father of eight died surrounded by relatives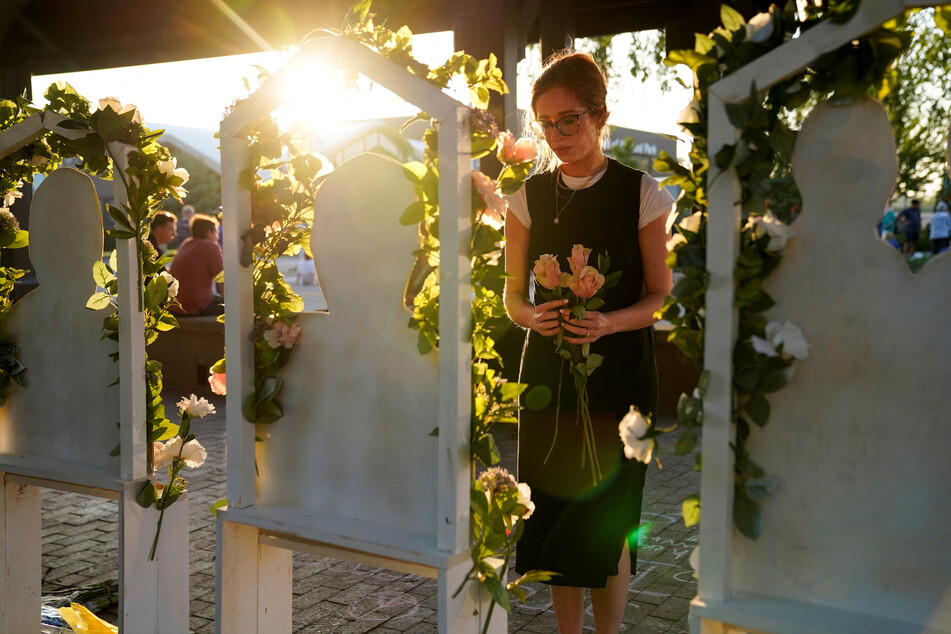 Steve Straus' family described him a lover of culture with a curious mind who still commuted five days a week to his stockbroker office downtown.
A native of Chicago's South Side, Straus was "very much a Highland Parker" and went to the parade each year, one of his sons told the Tribune.
His son Peter said he was always "very curious about the world."
Toledo-Zaragoza's family has said he'd planned to spend three months in the Chicago visiting family, something that had been delayed because of Covid-19.
As the father of eight, his family said, he had a large number of grandchildren and great-grandchildren, and he was surrounded by relatives at the parade when he died.
"Today Nicolas is our guardian angel," his granddaughter Xochil Toledo wrote about Nicolas Toledo. "We ask you (to) please keep our family and all the families of this horrible tragedy in your prayers and stay strong as a community."
Cover photo: REUTERS