After lifting mask mandate, Texas Governor Abbott blames Biden for Covid-19 risk
Austin, Texas - Days after signing an executive order that will end the statewide mask mandate, Texas Governor Greg Abbott is pointing to President Joe Biden as the cause for any potential uptick in Covid-19 cases in the state.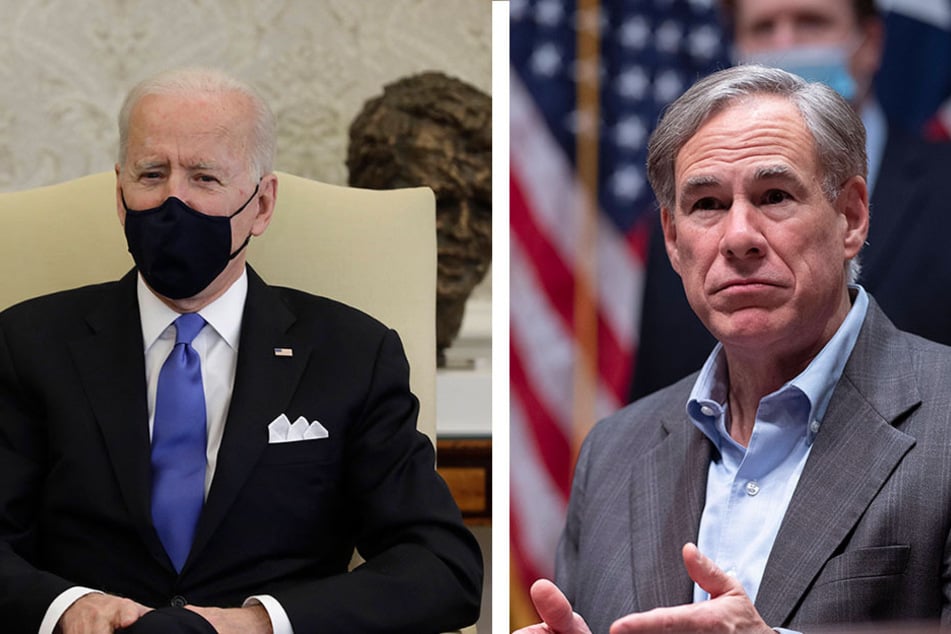 Shifting attention away from Texas' legislation or handling of the Covid-19 pandemic, Abbott pointed the finger at President Biden, claiming that the state could see an increase of cases due to immigrants being released from detention centers.

In an interview on CNBC's Squawk Box, Abbott said "the Biden administration has been releasing immigrants in South Texas that have been exposing Texans to Covid."

The statement comes one day after President Biden slammed the governor's decision to end the mask mandate in Texas and open the state back up "100%".
On Wednesday, President Biden publicly called Abbott's executive order "Neanderthal thinking" in a press conference and said the last thing the state and the country need is someone in a position of power telling people "everything's fine, take off your mask, forget it".
President Biden speaks out against Governor Abbott's decision
On Tuesday, Telemundo reported that since Texas Border Patrol began testing migrants on January 25, 2021, only 6.3% tested positive.
Still, Abbott remains adamant that the fault of rising Covid-19 cases lies on the shoulders of President Biden, saying "the Biden administration must stop importing Covid into our country."

According to the New York Times, Texas currently has 2.68 million cases of Covid-19 and 44,646 deaths from the virus. The end of the statewide mask mandate will go into effect on March 10, 2021.
Cover photo: Collage: IMAGO / MediaPunch & ZUMA Wire