Belgian nurses infected with coronavirus urged to go back to work
Liège, Belgium - As coronavirus cases in Belgium have been surging and hospitals are reaching their capacities, some nurses and doctors who tested positive for the virus are being asked to continue working to keep up with the rising numbers of patients.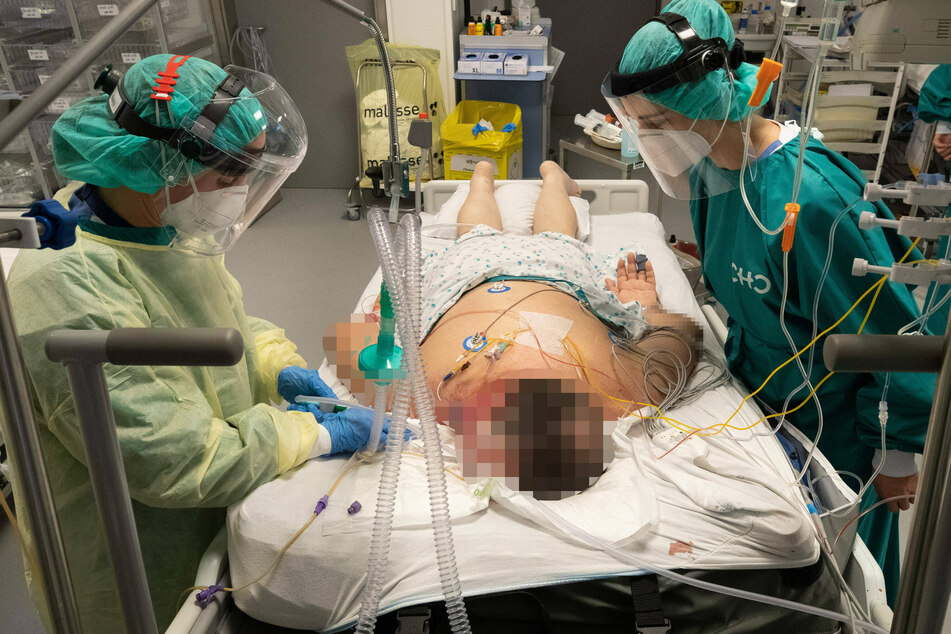 Belgium broke its record for daily cases, with 17,709 new infections reported. On average, over 12,000 people tested positive for Covid-19 every day between October 16 and 22, an 44% increase compared to the previous week.
With a sharp rise in hospitalizations, the government fears a collapse of the hospital system in the country.
"The situation is catastrophic," said Philippe Devos, an intensive care doctor at the CHC Montlégia Hospital in Liège, according to the Washington Post.
Liège is the worst-hit city and has become a hotspot for the pandemic in Belgium.
Up to one quarter of doctors and nurses have been testing positive or quarantining, said Devos, who is also the head of the Belgian Association of Medical Unions.
Infected nurses and doctors asked to keep working
"Starting this week, positive cases were asked to go back to work if they are asymptomatic," Devos said. "We are in deep."
As of last week, the government decided that people who do not show any symptoms of Covid-19 will no longer be eligible for a virus test, and will instead have to quarantine for ten days after being in contact with an infected person.
Overall, Belgium has the third-highest number of Covid-related deaths per 100,000 people globally, according to data from the Johns Hopkins University.

Brussels tightens restrictions
New government restrictions designed to tackle the rapid spread came into force on Monday. Under the new measures, residents will only be allowed to see one other person from outside their household and should work from home if possible. A curfew is in place from midnight until 05:00, alcohol sales are banned from 20:00, and all bars and restaurants are closed for the next four weeks.
Door-to-door trick-or-treating will be prohibited on the upcoming Halloween weekend.
Belgium's deputy prime minister and health minister, Frank Vandenbroucke, told broadcaster RTL that the government "has only one message to the public: protect yourself, protect your loved ones, so as not to be contaminated."
Cover photo: imago images / Belga