Covid outbreak on "China's Hawaii" strands tens of thousands of tourists
Hainan, China - Tens of thousands of tourists have been stranded on the popular Chinese holiday island of Hainan due to a coronavirus outbreak.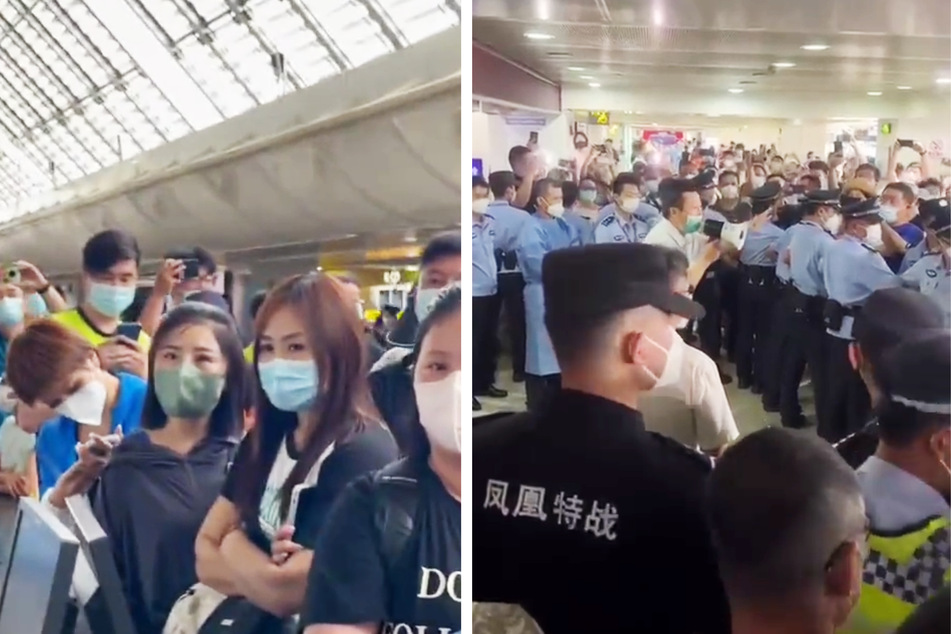 State media reported on Sunday that flights and rail services to the city of Sanya were cancelled after several hundred Covid-19 infections were discovered on the island, which is commonly referred to as "China's Hawaii."
According to Sanya's deputy mayor, there are currently over 80,000 tourists in the city.
While many visitors have holiday homes there, some 30,000 are staying in hotels, which were reportedly offering 50% discounts on rooms for guests who are now unable to leave.
In a video posted on social media, frustrated travelers were seen shouting "we want to go home!" as an airport official struggled to tell them to return to their hotels over a megaphone.
Per CNN, Hainan recorded 827 cases between August 1 and 6, with 240 confirmed cases and 173 asymptomatic infections.
While the rest of the world has opted to coexist with the coronavirus, Beijing continues to pursue a strict zero-Covid policy, imposing sweeping lockdowns after any outbreak, no matter its size.
Those stranded on the island are required to "stay for seven days and clear five Covid-19 tests" before being eligible to leave.
Cover photo: Collage: Screenshot / Twitter / @PaulCanada & Screenshot / Twitter / @DonnaWongHK