New York Governor Hochul drops indoor mask mandate for businesses
New York, New York - New York state Governor Kathy Hochul has lifted the indoor mask mandate for businesses effective Thursday, February 10.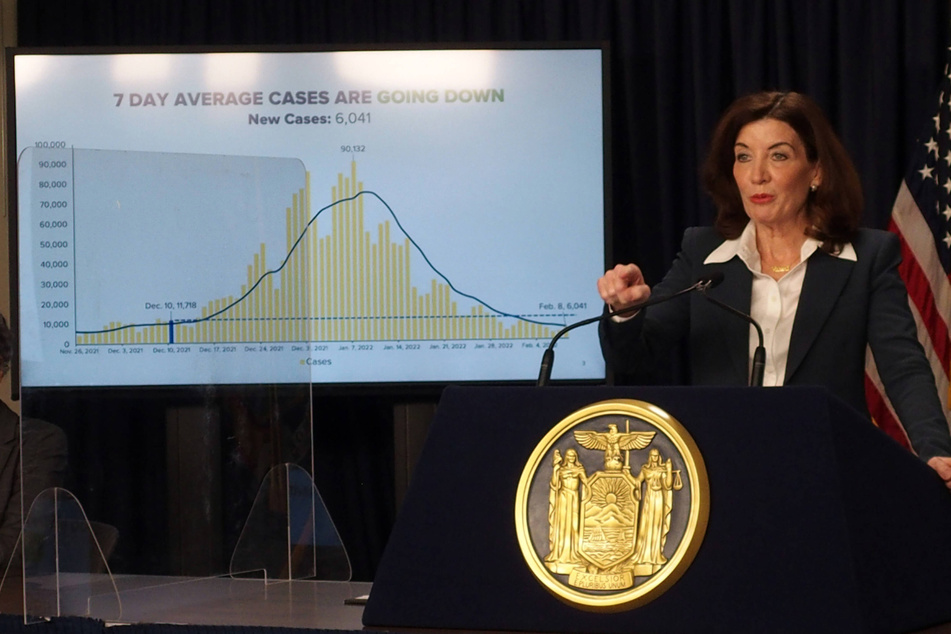 This move comes after the mandate was put into effect two months ago in response to rising Omicron cases.
"We saw it coming, it happened, we hit our peak on January 7, but now we've noticed a 93% drop in cases," Hochul said in a briefing in New York City on Wednesday.
The mandate required businesses to require patrons to wear masks or present proof of vaccination.
As of Thursday, wearing masks will be optional in most businesses, but the mandate will remain in place for schools, nursing homes, homeless shelters, correctional facilities, and while riding public transit.
"At this time, we say that it's the right decision to lift this mandate for indoor businesses and let counties, cities and businesses to make their own decisions on what they want to do with respect to mask or vaccination requirement."

New York is now the fifth state this week to lift mandates, alongside New Jersey, Delaware, Connecticut, and Oregon.
It is unclear if Hochul has plans to lift mandates on schools anytime soon, but the move for businesses means New Yorkers are one step closer to normalcy.
Cover photo: IMAGO / ZUMA Wire