Recycle Man of India makes bricks out of Covid masks and protective suits
New Delhi, India - Masks and protective suits help to fight the pandemic –but a lot of them end up in landfills.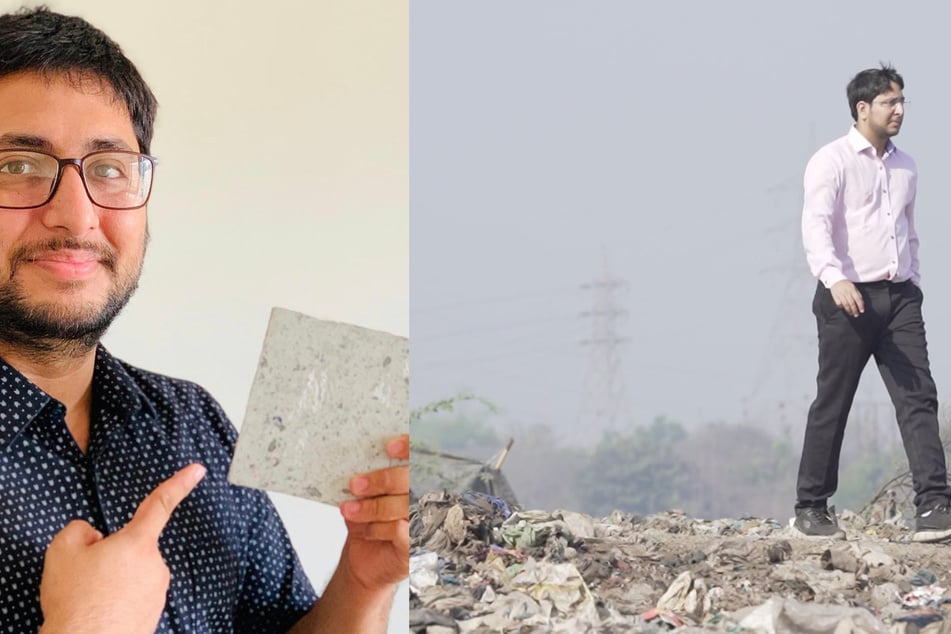 According to estimates by a team led by Joana Prata from the University of Aveiro in Portugal, 129 billion masks and 65 billion plastic gloves are used worldwide every month due to the coronavirus pandemic.
Dr Binish Desai from India is an innovator and Social Entrepreneur working on industrial waste recycling and management. He wanted to find a solution for the large amount of plastic waste ending up in our landfills. The 27-year-old, who is also called The Recycle Man of India, began experimenting with the used protective equipment and found a way to up-cycle it into bricks.
The bricks consist of disinfected and shredded blue or green surgical masks and protective suits, a waste product from paper production, and a binding agent.
According to his own information, he has produced more than 45,000 bricks since the start of production in September, each of which costs around 4 cents.
They can be used in the construction of private houses and factories.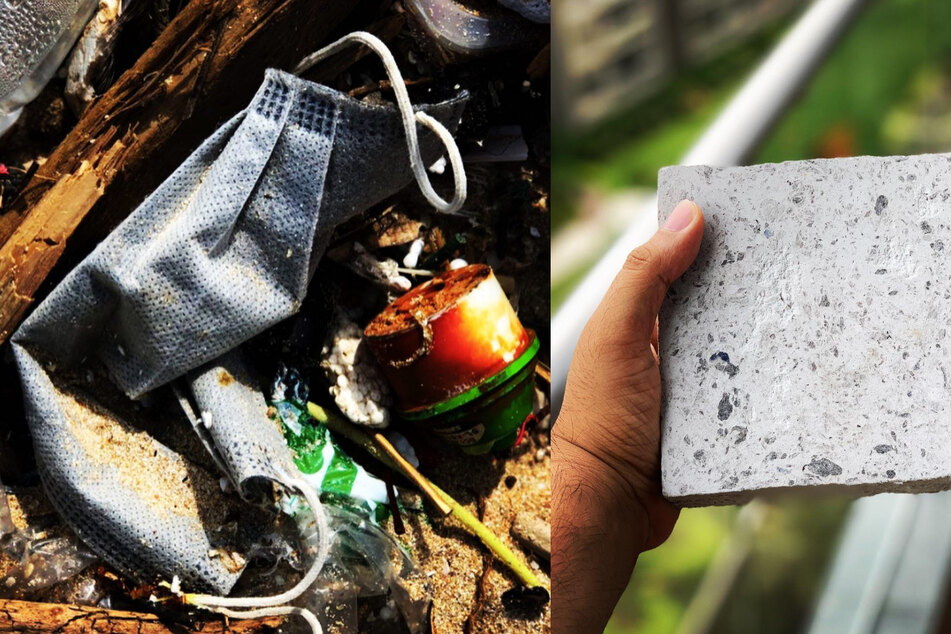 Binish Desai wants a greener future
Desai said that "some customers first asked whether the building blocks contained the virus" but they were put at ease once he explained the manufacturing process to them.
He collects the masks, which contain synthetic fibers, and protective suits from hospitals and restaurants, among other places. Chirag Naik, who is using the stones to expand his factory, says that he wants to make a positive impact on the environment by using the bricks.
Binish Desai was 10 years old when he conducted his first experiment and 16 when he made his first brick using waste products.
Cover photo: [email protected]