Texas' mask mandate has ended, but one city is fighting back
Austin, Texas - Texas' statewide mask mandate has ended, but some cities across the state are pushing back. Austin City Council announced that the city's mask mandate would remain in place until at least April 15. Yet, some businesses have foregone the requirement completely, and patrons have already been showing up to stores and gyms maskless and proud.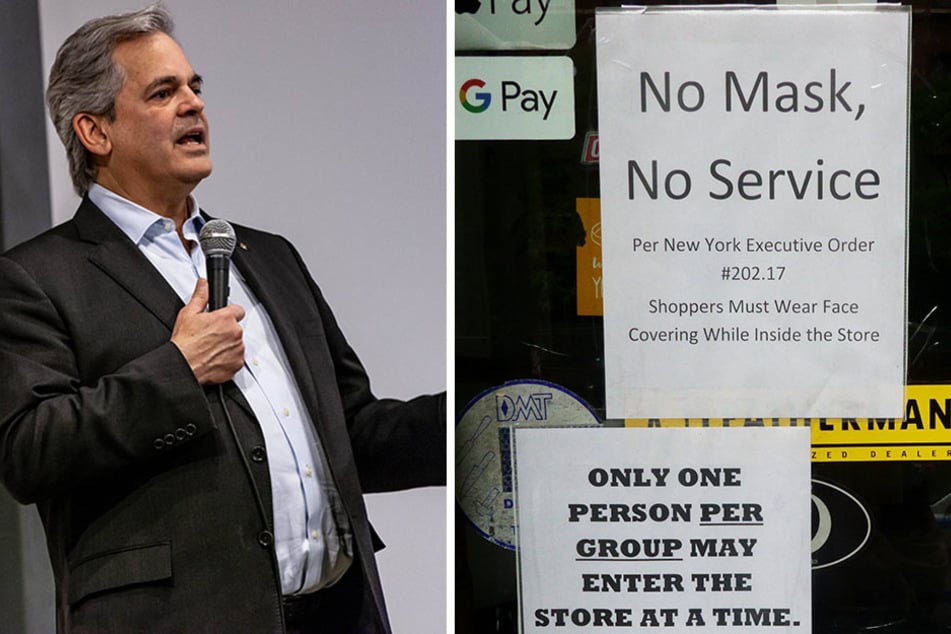 Despite Gov. Abbott's executive order ending the mask mandate, most businesses in Austin are still requiring masks to be worn.
Gyms, however, are not among them, despite being places that seem particularly in need of stringent sanitary measures during a still-ongoing pandemic.

While gyms have upped the supply of spray bottles with cleaning solution for guests to wipe down the equipment they use, there's no way to ensure that's actually happening.
On Wednesday morning, Tom Miller, a news anchor and reporter for KVUE, tweeted out a photo of a mask-less man working out at 24 Hour Fitness, one of the four gyms that are no longer requiring masks. Lifetime Fitness, L.A. Fitness, and Golds Gym have also lifted all restrictions.
So far, there haven't been any altercations between store employees and customers entering stores without masks, but that could change at the drop of a hat.
This is why Austin City Council Member Gregorio Casar believes that enforcing the citywide mask mandate will help save lives.
State hits back against city of Austin
In a tweet sent out on Tuesday afternoon, Casar announced the decision to continue requiring masks, saying: "This action is both legal and the right thing to do. Cities have independent authority under TX constitution, & state law allows cities to create health rules. If state officials sue Austin, they'll be going out of their way to harm the health of Texans".
State officials like Texas Attorney General Ken Paxton have slammed Casar on Twitter for trying to "buck state law and resist Gov. Abbott" and assured Austin officials that the city's actions would not go unchallenged.
In a tweet shared on Wednesday afternoon Attorney General Paxton, gave Austin Mayor Steve Adler an ultimatum: "[You] and local health authorities have until 6:00pm today to rescind any mask mandates or business-operating restrictions."
Austin is one of the few places in Texas that's still enforcing some type of citywide mask mandate, with San Antonio enforcing a modified version of Austin's requirements.

KVUE reported that schools around the state have been advised by The Texas Education Agency, or TEA, to keep mask use in place, but will allow school boards to change mask policies as they see fit.
Johnson City School District has already voted to remove mask requirements. Students can still voluntarily mask up if they want to.
With the state mandate lifted, watching the numbers of cases will provide insight whether the wholesale removal of all Covid health and safety regulations was the right move or not.
Cover photo: IMAGO / ZUMA Wire / UIG