US reaches another grim milestone in Covid-19 deaths
Washington DC - More than 800,000 people have died in connection with the coronavirus in the United States since the start of the pandemic, according to national data compiled by Johns Hopkins University in Baltimore and released on Tuesday.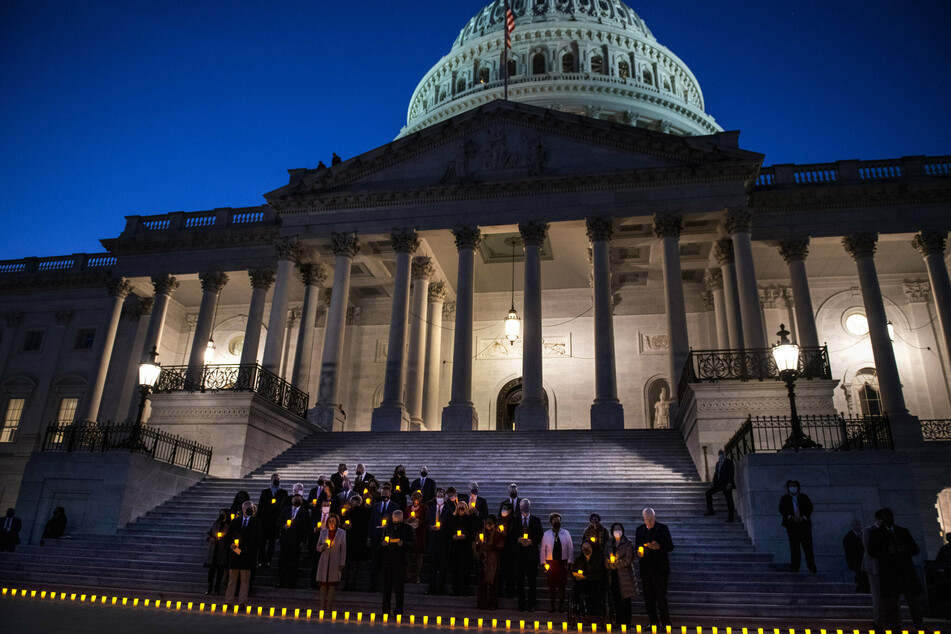 The Johns Hopkins website is updated regularly and usually shows slightly higher figures than the official ones from the US Centers for Disease Control and Prevention (CDC).

The CDC said around 796,000 people had died in connection with the coronavirus by Tuesday.
President Joe Biden spoke of a "tragic milestone."
"We remember each person and the lives they lived, and we pray for the loved ones left behind," Biden added in a statement.
"As we head into the winter and confront a new variant, we must resolve to keep fighting this virus together," he said, referring to the new Omicron variant.
Biden urged Americans to get vaccinated or get a booster shot and to take other prevention measures, such as wearing face masks.
"I urge all Americans: do your patriotic duty to keep our country safe, to protect yourself and those around you," he added.
Congress also held a moment of silence in front of the Capitol, marking the somber moment with lit candles.
The US has registered more Covid-19 deaths than any other country in the world.
Brazil has recorded the second most deaths, 600,000, followed by India with almost 500,000 victims. According to official figures, Mexico and Russia have seen around 300,000 deaths each.
Experts assume that the number of unreported cases is higher in all countries, because many deaths and coronavirus infections are not reported to authorities.
Cover photo: IMAGO / ZUMA Wire