Barbra Streisand pledges support to Ukraine in call with Zelensky
Kyiv, Ukraine - Hollywood and Broadway legend Barbra Streisand has pledged her support for the Ukrainian cause by promoting a donation platform launched by President Volodymyr Zelensky.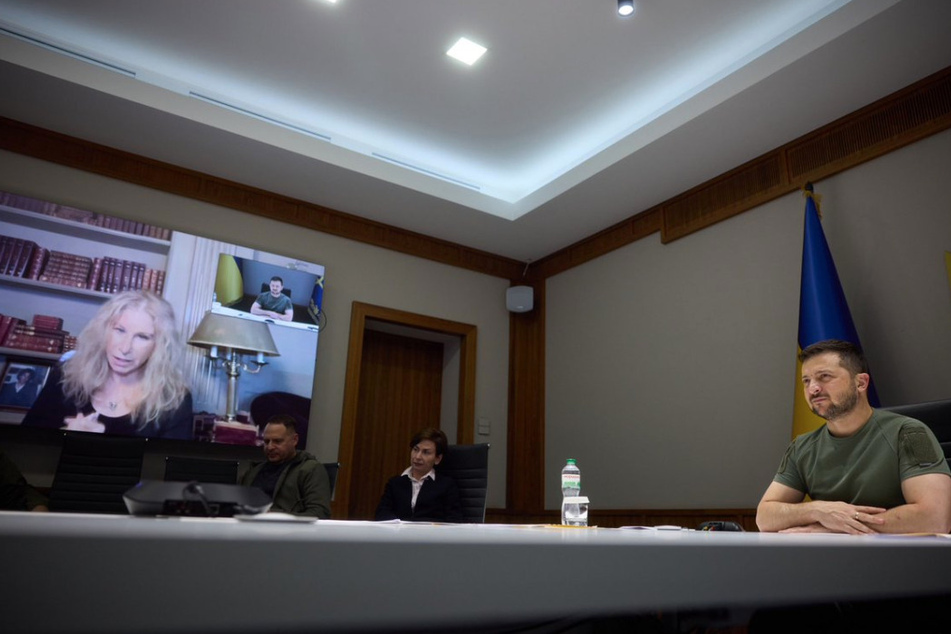 "I had a wonderful call with President Zelenskyy of Ukraine," the now 80-year-old star tweeted late Thursday.

"I have been moved by the resilience and courage of the Ukrainian people and his inspirational leadership," Streisand added.
She included a photo of herself in a video chat with Zelensky, who was wearing his signature khaki-colored T-shirt.
"It is my great pleasure to join @ZelenskyyUa and his @U24_gov_ua initiative to help raise funds for urgent medical needs in Ukraine," she added.
"With a $24/month subscription, which is tax-deductible, you can help support the work of Ukrainian doctors and save more lives. They need us now more than ever. My lucky number is 24 so I've given $24,000," added the diva, who was dressed in black for the video chat.
A statement from the crowdfunding platform said Streisand, whose Her grandparents came to the United States from Ukraine, had emphasized her personal connection to the country in her conversation with Zelensky.
Zelensky counting on support from "talented and famous people"
On Instagram, the Ukrainian president wrote: "The world may get a little tired of thinking about Ukraine every day, but the communities in the US and European countries continue to support and help us. It is very important for us that such talented and famous people in the world support the UNITED24 platform @u24.gov.ua."
Ukraine launched the state-run donation platform in early May, following the Russian invasion at the end of February.
Donations can be made separately for the army, humanitarian purposes, or post-war reconstruction. So far, according to the website, more than $185 million in funds have been received.
Cover photo: Screenshot/Twitter/Barbra Streisand