Christina Applegate shares "walking sticks are part of my new normal"
Los Angeles, California – Christina Applegate has once again given her fans a glimpse into her "new normal" of life with multiple sclerosis (MS).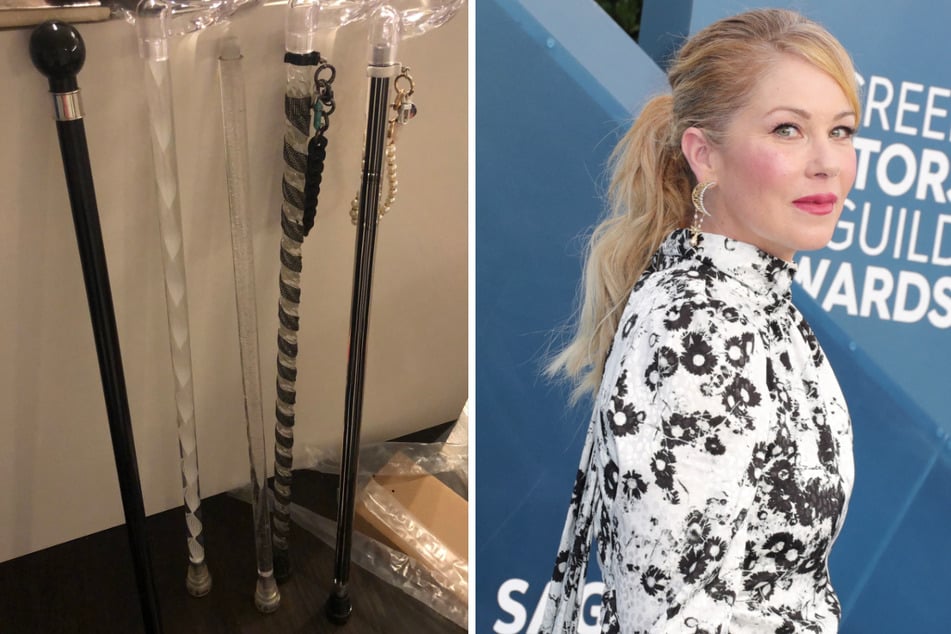 Since announcing her diagnosis of the central nervous system disease last August, the 50-year-old has detailed her health battle on Twitter.
In a new post on Thursday, the actor revealed she would soon be venturing out for the first time since being diagnosed for "a very important ceremony coming up."
She included a photo of several embellished canes, and said, "Walking sticks are now part of my new normal."
"Stay tuned to see which ones make the cut for a week of stuff," she added.
The Dead to Me star has looked to fellow celeb and "MS sister" Selma Blair for guidance and inspiration, who has also publically battled the disease – including during her recent stint on Dancing With The Stars and her departure from the show last week due to her condition.
"I didn't know what MS was before I had it," Applegate wrote in a previous Twitter post. "My life is changed forever. But my girl Selma Blair documented the first year. Which is hard."
This is not the first major health setback Applegate has faced. In 2008, she had a double mastectomy after being diagnosed with breast cancer. She also discovered she was positive for the BRCA1 gene mutation, which can cause a greater risk of developing cancer. In 2017, she had her ovaries and fallopian tubes removed to prevent the cancer from returning.
Applegate has a daughter, Sadie Grace LeNoble, who was born in 2011. The actor rose to fame starring as Kelly Bundy in Married... with Children and won an Emmy Award for her Guest Actress performance on Friends.
Cover photo: Collage: Twitter/@1capplegate & LEON BENNETT / GETTY IMAGES NORTH AMERICA / GETTY IMAGES VIA AFP