Is Christine Quinn prepping for a new TV show and possible Met Gala appearance?
Los Angeles, California - A recently posted TikTok by the incomparable Christine Quinn has fans wondering if her post-Selling Sunset future includes a new TV show and a fashion-forward appearance at the 2023 Met Gala.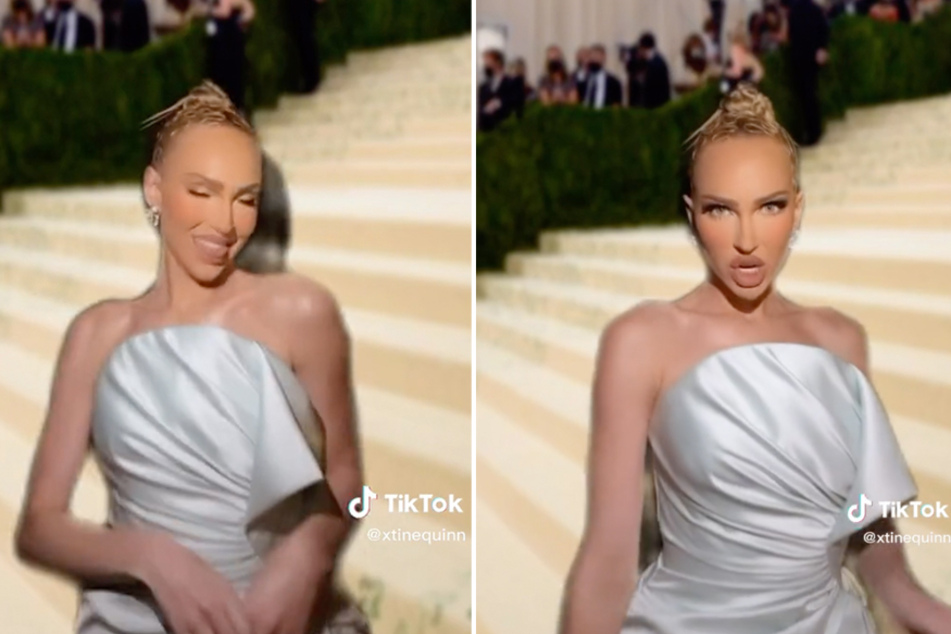 The former reality TV star has always had a full plate. From running the real estate game to serving up iconic looks at notable fashion shows and everything in between, Christine Quinn is no newbie to the go, go, go lifestyle.
So, it made sense for the former Selling Sunset star to take to TikTok to show off how "e$$pensiv" she is using a green screen backdrop of the Met Gala steps to the tune of the trending audio sound, "When people ask me, 'are you free tomorrow? I say, 'No, I'm not free tomorrow. Tomorrow, I'm expensive.'"
Aside the fact that this audio sound was made for Quinn, viewers couldn't help but call out the Met Gala background and question it's not so subtle presence in the comments section.
One user commented, "We want to see her at the MET!" while another wrote, "Not the Met Gala background sis!!!" Being the icon that she is, Quinn simply replied with the eyes emoji. This could mean that Quinn knows something that fans currently don't about her possible addition to the 2023 Met Gala's top-secret guestlist, or perhaps it's her way of signalling she'd love to attend.
Aside from the Met Gala talk, one TikTok user alluded to the Quinn-sized hole in their TV-watching heart: "I miss seeing you on TV," they wrote. "we need a christine quinn show," leading the real estate mogul and fashionista to indicate her TV return may be happening sooner than expected: "You won't have to wait long," Quinn replied in the comments.
Only time will tell if Quinn returns to the TV screen!
Cover photo: Collage: Screenshot/TikTok/xtinequinn