Christine Quinn handles toupée fashion faux pas with grace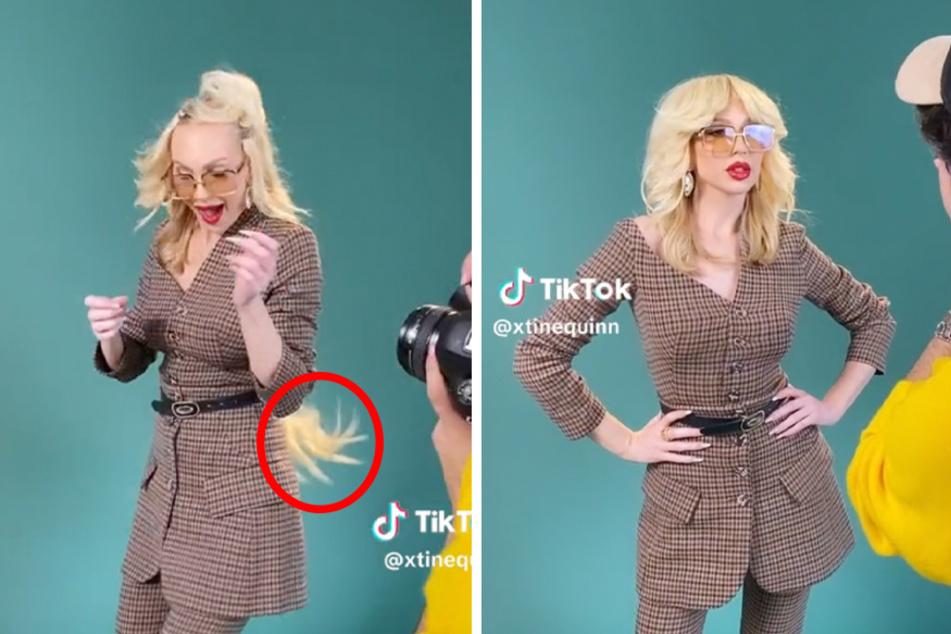 Sometimes, all you can do in the midst of a fashion-forward crisis is laugh it off in stunning style. That's precisely what mogul extraordinaire Christine Quinn did in her latest TikTok.
In a video captioned, "Shoot Daee with a Toupee," that's amassed over 41,000 views, the Selling Sunset alum is seen posing for the camera during a photoshoot while rocking a Farrah Fawcett-esque hairdo, '70s-inspired shades, and a retro matching suit set.
At one point, the photographer motions for Quinn to turn a different direction, and moments after she starts serving up poses from the new angle, the Fawcett-like toupée hairpiece that the multifaceted star was apparently rocking goes flying.
At that point, all there was left to do was laugh it off, which Quinn and her viewers certainly did!
One TikTok user commented, "SCREAMINGGG still slayed though," while another labeled the 34-year-old a "RETRO BADDIE BABE." A different TikTok user commented on her dazzling hairdo: "FARRRAH WHOOOOO," while someone else chimed in with a suggestion of their own: "Girl you need to get a fringe asap."
One thing is for sure: there's no look Christine Quinn doesn't slay!
Cover photo: Collage: Screenshot/TikTok/@xtinequinn