Elon Musk under fire for attacking Dr. Fauci in viral tweet
San Francisco, California - Twitter CEO Elon Musk went after health expert Dr. Anthony Fauci over the weekend, but one tweet that made fun of gender pronouns may have gone too far.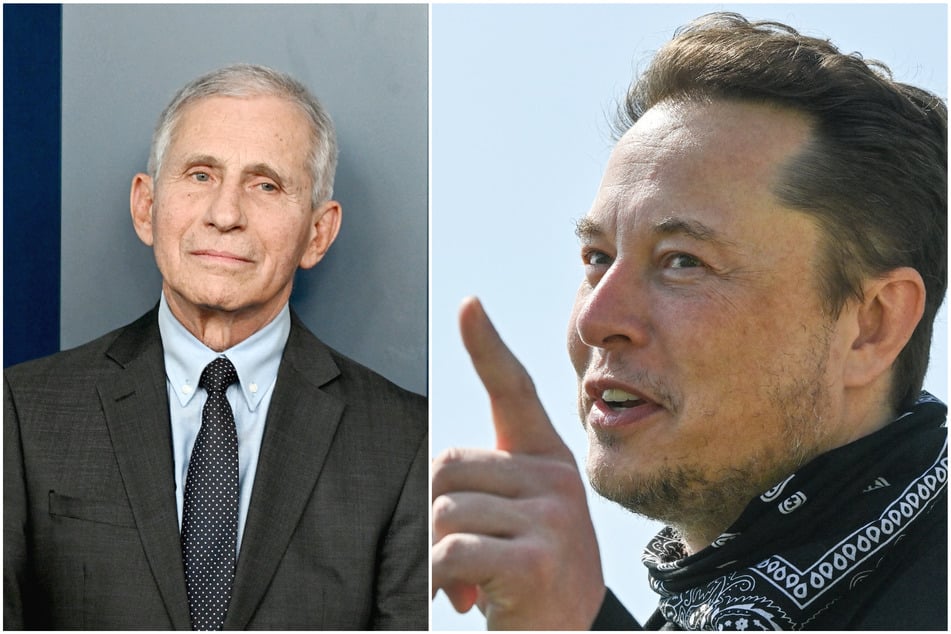 Musk seemed to randomly begin making fun of the chief US medical advisor in a tweet posted Sunday that showed a meme depicting a scene from The Lord of the Rings series.
The faces of Fauci and President Joe Biden are imposed on the characters' faces, with Fauci saying to Biden, "Just one more lockdown, my king."
The billionaire could have stopped there, but continued his attack to further appeal to his far-right following.
"My pronouns are Prosecute/Fauci," Musk tweeted on Monday, which has gone viral with over a million likes. He later added to the thread, "Truth resonates..."
The 51-year-old went on defending his tweet in follow-up posts, stating "The Branch Covidians are upset lol," and "The woke mind virus is either defeated or nothing else matters."
His far-right fan base cheered on the tweets, which pushes conspiracy theories that Fauci was knowingly implicit in the amount of deaths that resulted from the Covid-19 pandemic.
The tweets have been criticized for once again putting a target on Fauci, who already received death threats after former president Donald Trump also publicly denied his credibility and raised doubt about his response to the pandemic, blaming the infectious disease expert on numerous occasions.
Elon Musk's tweet on Dr. Fauci gets panned by critics and medical experts
Additionally, many Twitter users have also called out Musk for making fun and light of the use of gender pronouns, which he has called in the past "an esthetic nightmare."
"This is antithetical to what we stand for, insulting science, infectious disease, and people with trans/nonbinary identities who suffer from enough stigma," the Emory School of Medicine's Division of Infectious Disease said in a tweet. "[Infectious Disease] programs should strongly consider leaving this space permanently if this is not taken down."
Other users in the medical field have also called for an exodus from Twitter, including Danniel Zamora, acting assistant professor of infectious disease at the University of Washington Medical Center and Fred Hutch Cancer Center, who described the incident as "the last straw," and urged users to seek another platform.
Some have also noted that under the Biden administration, no lockdowns whatsoever have been imposed, creating even more plot holes in Elon Musk's proposed conspiracies.
Cover photo: Collage: Jim WATSON/AFP & Patrick Pleul / POOL / AFP