Gwyneth Paltrow makes Hailey Bieber cringe with weird sex joke about her dad
Los Angeles, California - Gwyneth Paltrow made things deeply uncomfortable on Hailey Bieber's YouTube series, Who's in My Bathroom.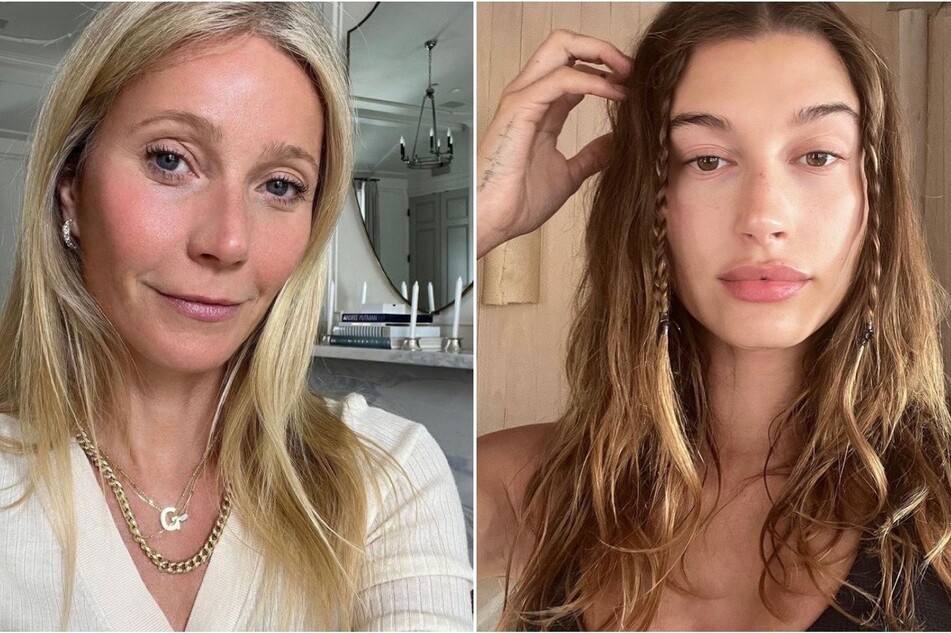 On Wednesday, the two stars discussed different topics, ranging from fame to Hollywood nepotism.
But things got briefly went off track as Paltrow cranked up the cringe with a pretty inappropriate joke.
It all started when the Shallow Hal actor dished on costarring with Bieber's famous father, Stephen Baldwin, in the 1994 movie Mrs. Parker and the Vicious Circle.
Paltrow revealed that while filming, she and Baldwin were caught in an uncomfortable on-camera moment, but insisted that he was "great" and "so nice."
"I like hearing that. Imagine if you had some horror story, 'He was terrible! It was a nightmare working with him!'" Bieber quipped.
"That would be bad. Or if I, like, f***ed your dad in the bathroom!" the 49-year-old responded.
The model didn't seem comfortable with the remark but she tried to play it off by quipping, "I've had that happen to me, actually. I don't know if he even knows that I know that. But, I've had that happen."
Paltrow then insisted she never had sex with Baldwin, turning the awkwardness dial all the way up.
Well, that escalated quickly!
The two stars were eventually able to move on from the cringy moment and discussed being kids of Hollywood royalty.
Paltrow noted that having famous parents can be unfair, as you can end up being given "more opportunities."
You can also end up having Academy Award winners crack disturbing not-so-funnies about sleeping with your parent, so maybe it all evens itself out in the end.
Cover photo: Collage: Screenshot/instagram/gwynethpaltrow & haileybieber