Halsey apologizes for posting disturbing picture after fan backlash
Los Angeles, California - Pop star Halsey apologized to her followers after posting a picture that many deemed insensitive.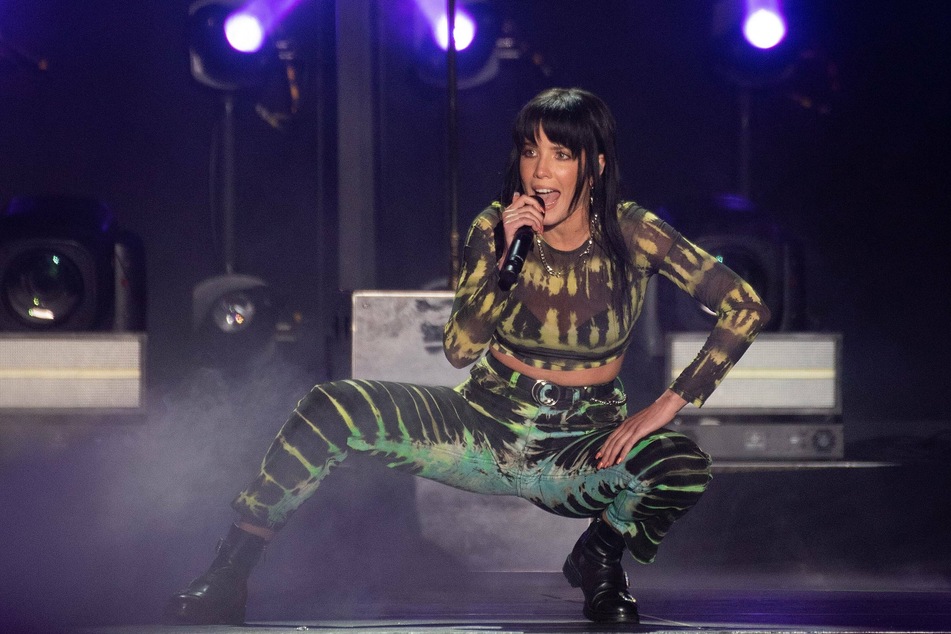 Halsey, whose real name is Ashley Nicolette Frangipane, has over 22 million Instagram followers and took part in a trend where followers ask people to share a photo in response to a question.
When asked for "her lowest point," the 26-year-old posted a now deleted Instagram story of a topless mirror selfie in which she looks extremely thin.
"TW: ED, ask for help," she wrote alongside the photo.
"TW" is short for "Trigger Warning" and "ED" stands for "eating disorder."

The story was subsequently taken down as many called her out for triggering those struggling with this kind of disorder.

The singer later took to Twitter to say she was wrong in posting the photo "without a sufficient trigger warning."
Halsey to take a break from social media after backlash
"I was very nervous to post it and didn't think properly. I had positive intentions. I would never want to harm someone who shares my struggle," Halsey wrote in her tweet on Monday.
The 26-year-old followed up with an announcement that she would take a break from social media.
"With that being said im gonna log off now because this has turned into something I am not emotionally equipped to handle for the time being. I hope that's okay," she explained.

Many fans defended her attempts to be honest with followers, and to make herself vulnerable.
"People really need to stop expecting entertainers to manage everyone's emotions for them, it's awful. they aren't therapists. they get triggered and they get overwhelmed and they have trauma like everyone else," one user wrote in a comment which has since received over 6,000 likes.

Halsey is known for her attempts to raise awareness of mental health struggles. She has previously been candid about her eating disorder, as well as her bipolar disorder diagnosis. In a 2018 interview with Marie Claire, the singer revealed she spent 17 days in a psych ward following a suicide attempt.
She last opened up about her problems during a July 2019 interview with Rolling Stone.
"It's still happening in my body," she admitted. "I just know when to get in front of it."
The artist explained music helped her cope with her struggles early on. She expressed herself however she could, getting into art and poetry and playing various instruments including the piano and violin.
Since then, the two-time Grammy nominee has become one of the most successful artists in the music industry.

If you or someone you know need help, please contact the 24-hour National Suicide Prevention Hotline at 1-800-273-8255 for free and confidential support.

Cover photo: imago images / ZUMA Wire