Have Aaron Rodgers and Shailene Woodley reconciled?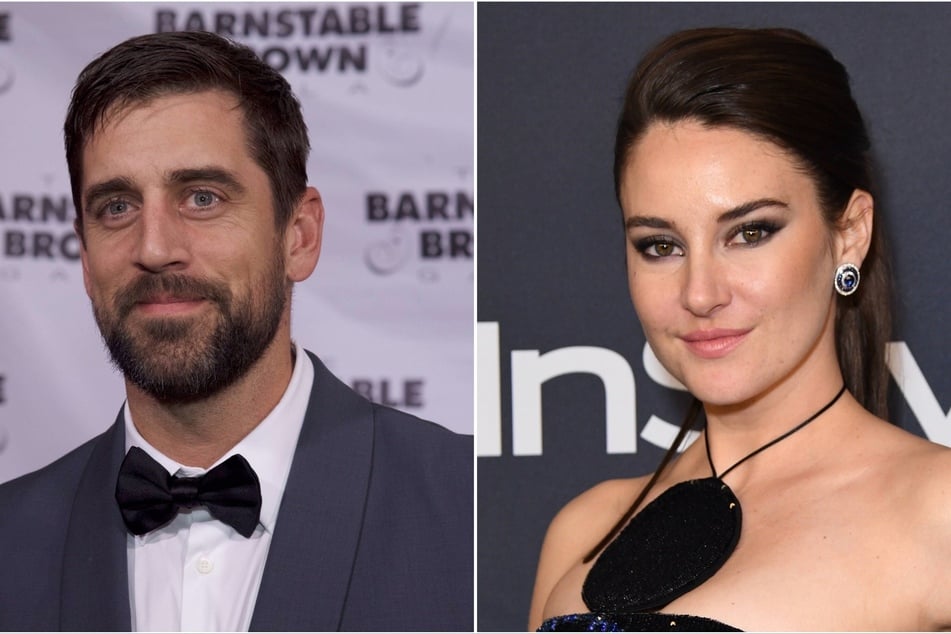 Are the supposed exes thinking about giving things a second chance?
On Saturday, the Green Bay Packers quarterback officiated his teammate David Bakhtiari's wedding. TMZ shared a few snaps from the affair, which coincidentally took place at the same beachfront locale where Travis Barker romantically proposed to Kourtney Kardashian.
But apparently there was another special guest at the ceremony by Rodgers' side: Woodley.
Last month, Rodgers and Woodley reportedly split after a two-year romance and engagement.
Yet, following the breakup news, the athlete took to Instagram to express his gratitude for the Big Little Lies star, which left fans confused as to the status of their relationship.
"Thanks for letting me chase after you the first couple months after we met, and finally letting me catch up to you and be a part of your life," Rodgers wrote last month.
"Thanks for always having my back, for the incredible kindness you show me and everyone you meet, and for showing me what unconditional love looks like, I love you and am grateful for you," he finished.

Fast-forward to this weekend, when the two were definitely together to ring in their friends' wedding. On Monday, a Twitter user shared a clip of the duo in seemingly good spirits and chatting together on the dance floor.
By all accounts, it looks like Woodley and Rodgers may have reconciled - or are on their way to making things work out.
Cover photo: Collage: IMAGO/ZUMA Wire & MediaPunch