Instagram users can smell what The Rock is cooking for his new monster-diet
Miami, Florida - The Rock has a new supersized diet, and judging by the enormous quantities, the whole neighborhood will be able to smell what he's cooking!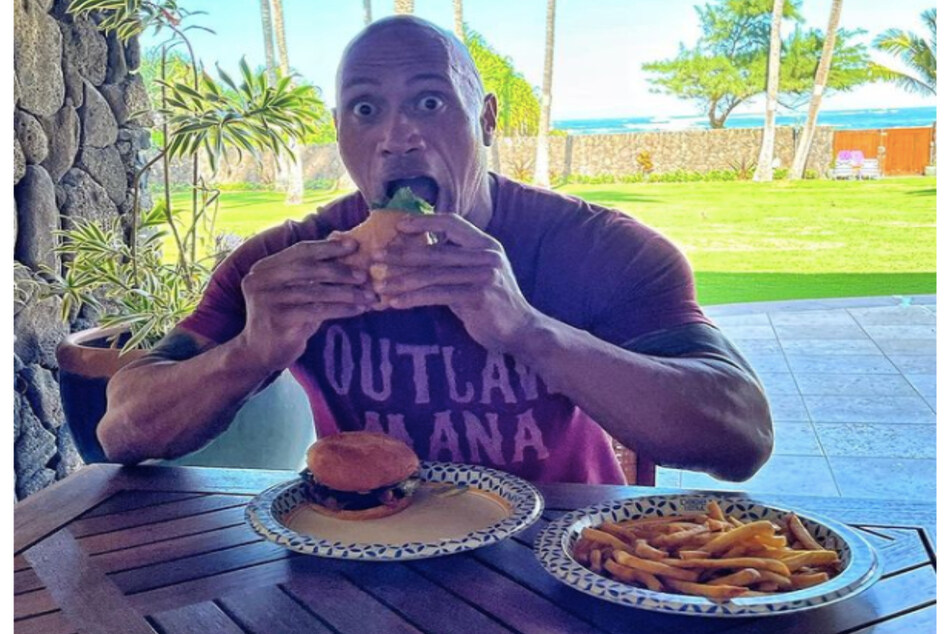 Dwayne Johnson has always had the epitome of an action star's body. The huge former college football player and pro-wrestler stands at 6 feet 5 inches and is known for his broad, muscular physique – as you'd expect from someone called The Rock.

But that kind of body doesn't just appear out of thin air, as the 48-year-old's strict new diet proves.
The highest-grossing actor in Hollywood and one of the most followed celebrities on Instagram is now keeping his 224 million followers up to date on his crazy eating regimen.
In three weeks, The Rock will be in front of the cameras again, to begin filming the DC comic book movie Black Adam.
"I gotta put in the work. Time to work my ass off," he said.
Dwayne Johnson's monster diet
Johnson consumes an enormous amount of food to build all that muscle, making it hard to imagine how the average person could lose weight or become more toned with such a belly-full.

All of his food is weighed and measured out. He posts photos of his healthy fruits, powdered greens, egg whites, and full steaks – along with plenty of fruit and Stevia to lower his sugar intake.
Yet on the odd cheat day, The Rock devours almost anything – around 5000 calories per meal!
He has documented his cheeseburgers, fries, bagels, French toast, and cheese-filled pasta – which he said he sometimes eats all at once!
"I say, 'F**k it, eat it all!'"
The Rock believes the hard work will pay off in order for him to fully embody the movie's titular character.
"My number one goal and hope is to delver a quality anti-hero," he said. "I'm the man in black."
Cover photo: Instagram/Screenshot/therock